Flight To US On Despite Strike Threat, Says CS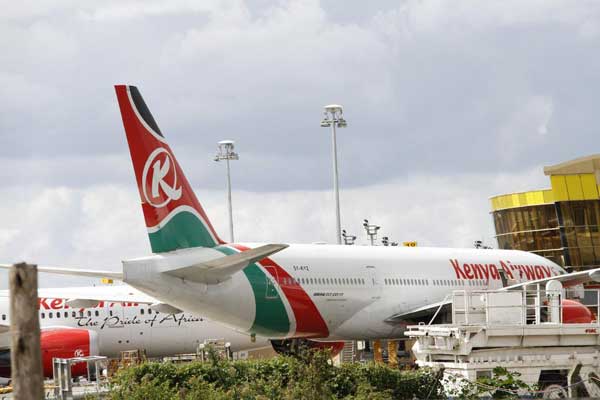 Kenya Airways maiden direct flight to the US will take off as planned, Transport CS James Macharia said yesterday.
He was reacting to threats by the Kenya Aviation Workers Union to boycott services on the Boeing 787 Dreamliner set to leave for New York on Sunday.
Ground staff and the cabin crew assigned to serve in the flight are part of the staff members scheduled to strike. "Whereas a few of them may want to raise the issue of the strike, I can assure you the engagement has been positive and we are sure the flight will take off," Macharia said after a meeting with the union officials.
On Monday, the aviation workers said they would strike over the airline's failure to agree with its employees on special pay and working conditions for the long-haul flight. The CS said if KQ does not succeed in its projects, then competition will and the workers will suffer more.
On Tuesday, Kenya Airways CEO Sebastian Mikosz said the boycott is a threat to its new bid to generate and increase its revenue. He asked the employees to abandon the strike and negotiate with the union after the flight has been launched.
Part of the demand by the union is better pay and conclusion of the CBA with the airline.
The government is banking on direct flights to boost horticulture and receive more than 120,000 tourists from the US up from the current 97,000.
It is also expected more US firms will open shop in the country. There are currently an estimated 48 US companies in Kenya.
The plane is set to leave the Jomo Kenyatta International Airport at 11.25pm and reach John F Kennedy International Airport in New York at 6.25am the next day. It will then leave New York at 12.25pm the same day and land in Nairobi at 10.55am the following day.