Another Explosion, Gunfire as Police Confront Attackers at Riverside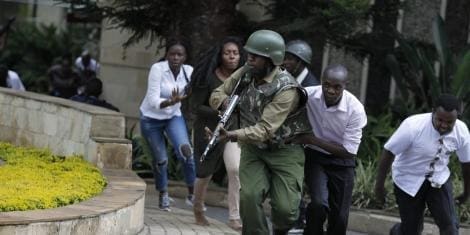 Another explosion and heavy gunfire were reported at around 6:00 am at Dusit D2 Hotel, 14 Riverside Nairobi.
Sources indicate that security agents were in an operation to clear the 7th floor of the complex.
Unconfirmed reports indicate that the gunmen could have taken some of the occupants hostage.
Police sources indicate that the police were closing in on the attackers in a bid to neutralize them in what was said to be a delicate operation.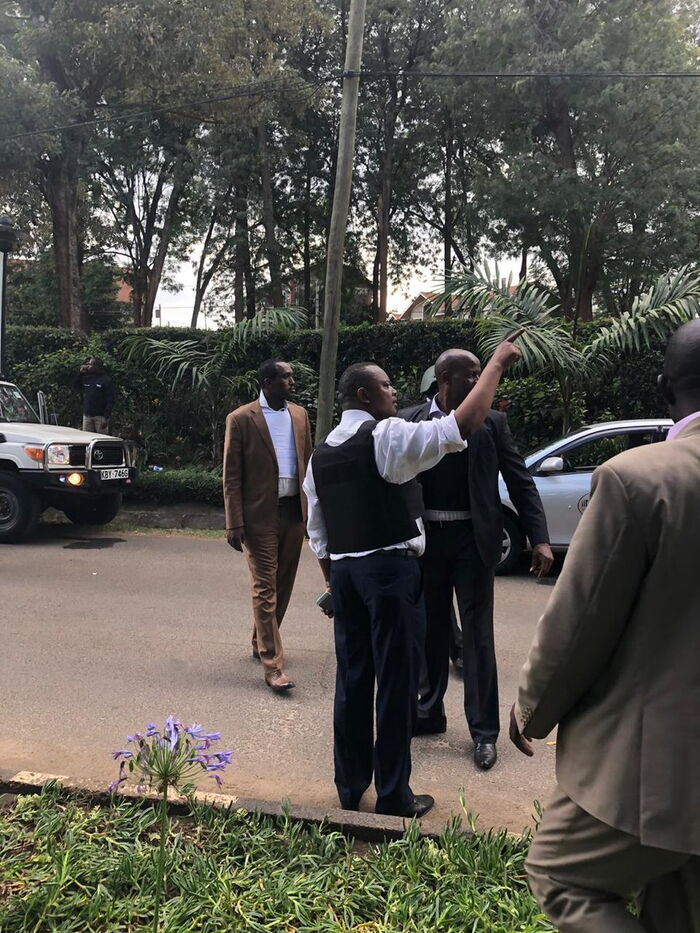 Specialized response teams including the elite Recce Squad have been handling the operation under the coordination of GSU Commandant Douglas Kirocho Kanja.
Other sources alleged that the attackers were hiding at the gym within Dusit D2 hotel.
Over 40 people were said to have been rescued between 3am and 4am in the morning.
At 3:27am Former Kakamega Senator Boni Khalwale confirmed that his daughter was among those who had been evacuated from 14 Riverside.
"I thank the GSU Commandant Mr Kanja, the rescue operations commander, Mike Lekaleile (OCS Muthangari) and the rest of the security forces for saving the hostages. Islamic fundamentalism has no place in the modern world and must be defeated," Khalwale stated.