Boni Khalwale's Daughter Trapped Inside Terror Attack Building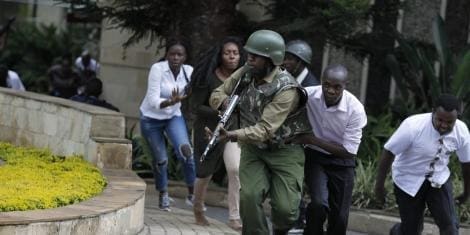 Former Kakamega Senator Boni Khalwale is among the many Kenyans affected by the Dusit D2 riverside Terror attack.
Boni took to Twitter to report that his daughter was among the victims trapped in the Dusit D2 complex which is under attack.
"Am on the scene of the terrorist attack in Chiromo, My daughter is trapped in the building under attack," He twitted.
Khalwale revealed to Kenyans.co.ke that her daughter, who works at CRA was still trapped inside the building with ten of her other co-workers.
"She works at CRA. She is trapped in there with ten of her co-workers," Boni told Kenyans.co.ke.
He revealed that he had not been in communication with his daughter and therefore did not have any updates about her.
"She is still trapped inside there with her co-workers, that is all I know right now" Khalwale disclosed.
The CRA offices where Khalwale's daughters worked are on the 7th floor of the Dusit D2 complex.
At the time of publishing this article, evacuations were still underway to rescue victims who were still trapped inside the complex.
During his 8pm address, Inspector General Joseph Boinet revealed that they had managed to secure six out of the seven floors of the complex.
By NORAH KAMAU