Brave and patriotic taxi driver drives suspected terrorists straight to police camp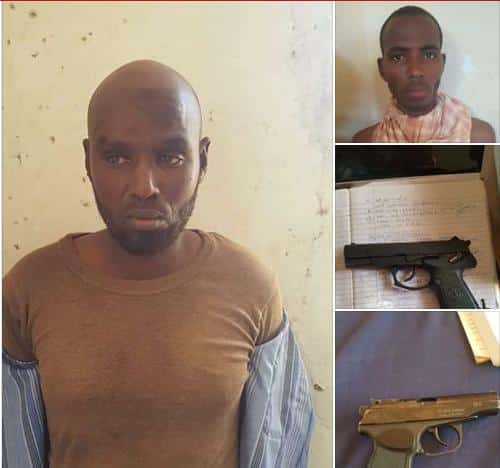 A brave and patriotic taxi driver cleverly drove two suspected terrorists to a Garissa police station after noticing they wanted to secretly enter into Kenya from Kismayu, Somalia.
The heroic acts of the driver come shortly after Kenyan detectives stated the DusitD2 suicide bomber sneaked back to the country from Somalia two days before the Tuesday, January 15 attack that left 21 people dead.
In a police incident report seen by TUKO.co.ke, the driver known as Abubakar had picked Aden Hassan Mohamed 22 and Ibrahim Ali Guyo aged 19 from Hoosingo area in Somalia.
"On reaching Hamey they changed and said they wanted to go to Hagadera in Kenya and instructed the driver not to pass through the main road. The driver sensed danger and on reaching Alnjugur he drove into the Administration Police camp," read the report referred from Occurrence Book number OB 33/18/1/2018.
After reaching the Administration Camp, officers on high alert apprehended and conducted a search in a bid to establish their identity.
"A search was conducted and a Ceska pistol loaded with 15 bullets, a Makarov pistol loaded with eight bullets and whitish powder were recovered," the report indicated.
The two suspect were escorted to Garissa police station for further action following their suspicious engagements.
Detectives also arrested and arraigned in court two taxi drivers suspected to have aided the DusitD2 attackers with movement.
Author: Michael Ollinga Oruko
Additional Reporting by Lucky Omenda, TUKO Correspondent.
-www.tuko.co.ke