Corruption: Church Elder Sent To Jail Over NYS Scandal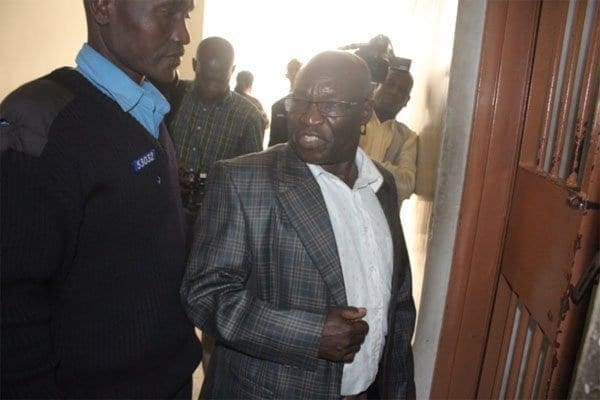 A suspect in the 2015 National Youth Service scandal has been sentenced to four years in prison or pay Sh4 million fine.
Selisio Karanja, a former secretary of a tender committee, was found guilty of fraudulent practise in procurement by a Nairobi court.
Chief Magistrate Lawrence Mugambi pronounced the sentence to Mr Karanja and said "he betrayed public trust which he was to safeguard by engaging in corrupt practise to manipulate procurement of goods at a public entity."
'DISHONESTY'
Mr Mugambi said: "Although he is a church elder, the honour bestowed by church, he is expected to be a person of integrity and not to be involved in criminal act acts of fraud perpetrated by the smacks of dishonesty in discharge of his public duties."
Mr Karanja is the only accused person in the 2015 NYS scandal who has been convicted as the rest including former PS Peter Mangiti and 23 others were acquitted.
Dr Mangiti and 23 others, among them members of the Ministerial Tender Committee, were acquitted of the charge of conspiracy to commit economic crime after Chief Magistrate Kennedy Bidali ruled that the prosecution failed to provide sufficient evidence to prove that there was, indeed, a conspiracy to commit a crime.
The other suspects were Mr Hassan Noor Hassan and Senior Deputy Director-General Adan Gedow Harakhe.
The magistrate said that for a conspiracy case to be proved, there must be evidence that the accused persons, indeed, held a meeting, mooted the idea, and agreed to commit the said offence.
The court further said the witnesses exonerated the accused instead of implicating them.
-nation.co.ke