Court Threatens James Orengo's Loyalty to DCJ Philomena Mwilu
Conflict of interest: The court has put Siaya Senator James Orengobetween a rock and a hard place regarding his involvement in Deputy Justice Philomena Mwilu's case.
On Thursday, the court ordered the lawyer to choose between being a member of the Senate Committee probing Mwilu or her defence team.
The judge cited conflict of interest as Orengo would be required to investigate the DCJ and defend her at the same time.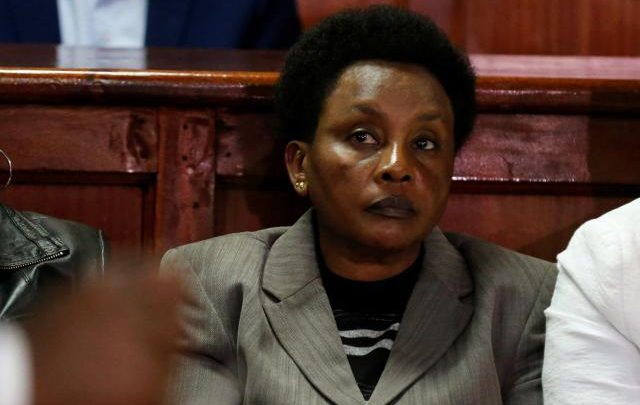 The Director of Public Prosecutions Noordin Haji had appealed to the court to block him from the case.
In response, Orengo also sought orders to lock out Queen's Counsel Khawar Qureshi from prosecuting Mwilu's case.
Orengo told justices Hellen Omondi, Mumbi Ngugi, William Musyoka, Francis Tuiyot and Chacha Mwita that Haji has no powers to appoint Qureshi.
The court will rule on whether or not to kick out the UK-based lawyer on January 24.
Mwilu is facing arguably the greatest hurdle in her legal career following her arrest and arraignment in court over a Kshs12 million personal loan from Imperial Bank among other charges.
According to investigators, the country's second-highest judge acted in contravention of the Leadership and Integrity Act by accepting the loan.
This borders some of the reasons stipulated in Chapter 10 of the Constitution on Judiciary which highlights, among other things, gross misconduct or misbehaviour and a breach of a code of conduct prescribed for judges of the superior courts by an Act of Parliament, as sufficient grounds for a Judge's removal.