Do I drink with your mothers? — Moses Kuria responds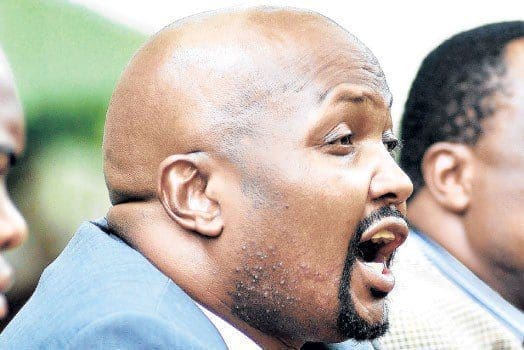 Gatundu South MP Moses Kuria this week hit out at those who call him a drunkard saying they should give him a break.
Speaking during an interview with a vernacular TV station, the legislator said he does not drink with anyone's mother.​
"These people are always saying I have insulted them whether I have done it or not. This talk of saying am a drunkard and I talk when drunk, but do I drink with your mother?
"Don't make me angry," he told presenter Kamau Kang'ethe.
On Wednesday, Kiambu Governor Ferdinand Waititu reiterated that his county is fully behind the President and took a dig at Kuria saying those who think otherwise should look at the facts on the ground.
"We want to ask leaders to be sober when speaking, that is why we are fighting alcohol in Central Kenya. Please, our friend, our brothers, just be very very sober when you are speaking because everybody is looking at the facts on the ground," he said.
On Friday, the MP issued a comprehensive statement on the matter saying he had already apologized to the Head of State but there are leaders who are hell-bent on portraying him in bad light.
"Despite that apology, I have continued to receive a barrage of personalized attacks from people with personal and political scores to settle with me. Whereas I have no problem with politicians taking the opportunity to revive their dead or collapsing political careers, I am troubled that they are doing it in a manner that is designed to create a rift between myself and the President with whom I enjoy excellent relations and who is indeed one of the 72,000 voters from Gatundu South who are my defacto employers," he remarked.
See Also: Ruto adds voice to claims of underdevelopment in Mt.Kenya
Kuria reiterated that he is not against the Building Bridges Initiative, saying he is in support of the Handshake.
"There is nothing wrong with the President launching projects in any part of this country. I have similarly sent an invitation to Hon Raila Odinga to come to Gatundu South to come and launch projects…It is surprising that those who are accusing me of wrecking the handshake have not contributed in any way to its success," he added.