The Kenya Airlift Program: Help brilliant Kenyans study in USA
The Kenya Airlift Program: Help brilliant Kenyans study in USA

During a trip to the United States of America, I met several Kenyans studying and working
there. I was interested in their American experience and later met Bob Mwiti, who is the
founder & managing director of Appstec America-An IT consulting company that also
assists in airlifting master's students to the American universities and help them acquire well-
paying jobs after graduating.
Due to the high numbers of unemployed graduates in Kenya it's my passion to assist young
people with alternative solutions to their predicaments. Hence, I started Abogeta West
Education And Development Sacco (ABEDS) to help in financing the airlift program.
I encourage qualified graduates to take advantage of the program and join American universities
for MBA degrees as well as ICT masters' courses that will lead them to well-paying jobs in America.
HON. DMK KIOGORA
MCA-ABOGETA WEST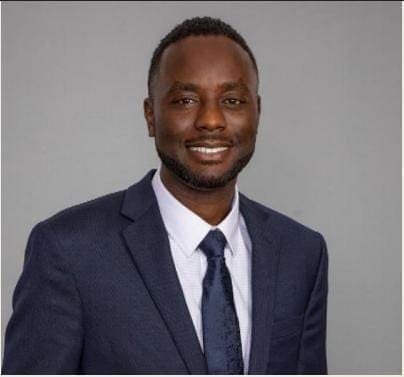 LETTER FROM THE MANAGING DIRECTOR OF APPSTEC
AMERICA
My name is BOB MWITI and I am the founder & managing director of Appstec America. Appstec America is an IT consulting firm based in Tampa, Florida, USA.
I was born and raised in Meru County by my grandparents. I currently live and work in USA. I went to Gikumene Primary School in Meru County for my early childhood education and graduated in 1997 scoring 577 out of 700 marks. I then joined Nkubu High School in Meru county in 1998.
I graduated from Nkubu High school in 2001 with a B+ mean grade in KCSE and Joined Strathmore University in early 2004 where I graduated with a Bachelor of Commerce Degree-2nd Class Upper Division in 2008.
In 2009, I relocated as a master's student to USA. In 2011, I graduated with an MBA-Professional Accountancy with a 3.73 GPA out of 4.0 from Indiana University of Pennsylvania. After graduating I struggled to get good jobs in here in USA like most immigrants do, but I managed to find some training as ERP Consultant, after which, I was employed as an Oracle financials consultant.
I worked in the Industry for a few years and then I started training and placing people as a "side hustle" and soon my Organization Appstec America was born. What we basically do is, we train people on ERP systems like Oracle EBS and cloud applications. Once we train them, we employ those that successfully complete the training program.
Our consultants make on average beginning salary of $70,000 per year working as ERP consultants. This is an Industry where there is a shortage of skills in the American workforce and a lot of Indian companies provide resources to US companies to work as IT consultants because of this shortage. Our goal as an Organization is to become big players in the industry here in America by being a one stop shop for all IT consulting needs for Kenyans in the diaspora.
I started Appstec America International scholar's program in order to help brilliant Kenyans study in USA and get well-paying employment in the IT field that can transform their lives, and also help them get the necessary legal employment immigration paperwork in USA. We have partnered with ABEDS, Westfield Consulting, MPower Financing, and University of South Florida (USF)to make this dream a reality.
THE KENYA AIRLIFTING PROGRAMME 2018
ROLE OF APPSTEC AMERICA
● Appstec America, through its flagship program-International scholars' program and with
partnerships with MPOWER financing and University of South Florida (USF), ABEDS and
Westfield Consulting, will help airlift brilliant Kenyan scholars to an American University
and help them find well-paying IT consulting employment in USA once they graduate
● Appstec America will guide the scholars on how to study for GMAT test
● Appstec America will provide the study materials for GMAT test to the scholars for FREE.
● Appstec America will guide the scholars in the US student visa application process
● Appstec America will guide the scholars in applying for Kenyan passports
● Appstec America will guide the scholars in the applying for the international students' loans with
MANPOWER FINANCING and provide any supporting paperwork to increase chances of loan
approval.
● Appstec America will guide the students in applying for the best fitting master's program offered
by UNIVERSITY OF SOUTH FLORIDA (USF)
● Appstec America will assist the scholars in finding affordable accommodation, affordable student
insurance and settling smoothly in USA.
● Appstec America will train the scholars as ERP consultants as the scholars pursue their master's
program. This will help the scholars in getting 2 years of IT consulting skills needed to work as ERP
consultants in USA. This a FREE training which is currently offered at KES 300,000 value.
WHAT IS THE ONBOARDING PROCESS TO
THE PROGRAM?
● Scholars interested in the program should reach out to Appstec America by emailing their interest to
[email protected] should attach their academic qualifications to their emails
● Once Appstec America verifies the scholar's qualifications, then they will provide the scholar with
ABEDS contact information so that the scholar can get enrolled officially by joining the ABEDS Sacco.
● Once enrolled, scholars will be provided with study materials for GMAT test and will also be guided by
Appstec America on the whole migration process, including how to apply for unsecured international
student loans and applying for the master's course at the University of South Florida (USF) and US
student visa application guidance
● It takes about a year to migrate to USA as a student, so scholars are advised to plan accordingly.
***By Joining Appstec America's international scholars' program, scholars are not guaranteed loans approval,
college acceptance and or post-graduation work
● Minimum of a B+ in KCSE (or its equivalent) combined with a minimum of a
Second-Class Upper Division degree from a recognized university
● Kenyan citizen regardless of tribe or background
NOTE: We do not accept work experience as substitute for education requirement.
MASTER'S PROGRAMS OF STUDY AT
UNIVERSITY OF SOUTH FLORIDA (USF)
Master of Science (Business Analytics & Information Systems)
Master of Accountancy (MAcc)
Master of Science in Finance
Master of Business Administration
International Student Loans
● Scholars will be provided with access to international student loans with MPOWER FINANCING.
● Appstec America will guide the scholars with the application for the loans and provide any
necessary paperwork to increase chances of approval.
● MPOWER FINANCING will provide the scholar with up to KES 5,000,000 in unsecured student
loans that will cover full cost of university tuition and any other related costs
****Appstec America doe not guarantee approval for the loans.
FREE ERP Consulting Training
Scholars will be trained as ERP consultants for free while they are studying in USA. By the time they graduate
they will have accumulated 2 years of consulting skills that they will use in getting well-paying IT consulting
Jobs in America through Appstec America
Similar training by Appstec America normally costs KES 300,000
OTHER COSTS
● After the whole process of migrating to USAis completed and the scholar is issued with a
student visa, the scholar will pay for their own air ticket to relocate to USA
● Cost of Accommodation in USA will be also be borne by scholar
GMAT TEST STUDY MATERIALS
● Appstec America will offer FREE training materials for GMAT test.
Features:
● GMAT Official Guide
● GMAT Official Guide Quantitative Review
● The Official Guide for GMAT Verbal Review
SIMPLIFIED BUDGET FORTHEPROGRAM
ITEM COST (KES) PAYABLE TO REMARKS
ABEDS SACCO REGISTRATION 1,000 ABEDS SACCO one-time joining fee
APPSTEC AMERICA
REGISTRATION
10,000 Appstec America One-time registration fee
APPSTEC AMERICA
CONSULTATION COST
50,000 Appstec America Only payable when scholar
gets a student visa
KENYAN PASSPORT 4,500 Kenyan Immigration
US VISA APPLICATION FEES 20,000 US Embassy
UNIVERSITY APPLICATION FEE 3,000 University of South
Florida (USF)
GMAT TEST REGISTRATION 25,000 GMAC
GMAT STUDY MATERIALS FREE Appstec America
ERP TRANING FEE FREE Appstec America Current Value Is KES 300,000
MANAGEMENT FEES 10,000 Westfield Consultancy One-time payment
TOTAL 123,500
BALANCE from 600,000 Loan 476,500
*Balance will be disbursed by ABEDS to the scholar once the scholar successfully acquires the US student Visa
*There might be other miscellaneous costs like immunization charges etc.
ROLE OF ABEDS
● Abogeta Education and Development Sacco (ABEDS) plays a critical role in the initial financing of the
Airlifting process
● We acknowledge that the air-lifting program is expensive hence the need for a source of funding
for the students
● ABEDS will provide a guarantee funding letter and bank statement to the US embassy to facilitate
VISA processing
● We encourage participants to deposit KES 200,000 with the Sacco and the Sacco will advance the
scholar KES 600,000 which is 3 times the saving.
● The interest charged on the loan will be 12% on a reducing balance
● The loan is to
The Kenya Airlift Program: Help brilliant Kenyans study in USA