Death Announcement For Allan Wambaa Of Fuquay Valina North Carolina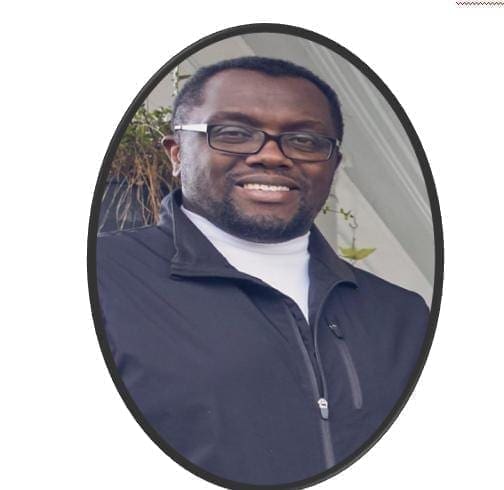 We are saddened to announce the sudden passing on of Allan Wambaa, on Monday, February 4th, 2019 at UNC Hospital, Chapel Hill, North Carolina (NC).
Allan was husband to Rachel Njambi Wambaa & father to Matthew. Allan was the son of Jane Njeri Wambaa & the late Simon R. Wambaa. He was brother to Arthur Nduuru Wambaa, Stephen Karuku Wambaa and Ndichu Regeru Wambaa. He was nephew to Lucy N. Kuria, Mumbi Wanja Githire & the late Nduuru Githire.
Funeral service will be held on Thursday, February 14th, 2019 at St. Michaels Catholic Church in Cary, NC, 804 High House, Rd. Cary, NC 27513, at 1PM. Allan Wambaa will thereafter be laid to rest at Wake Memorial Park, 7002 Green Hope School Rd., Cary, NC 27519.
Family and friends are meeting for prayers daily at his residence 5316 VZ Road, Fuquay Varina, NC 27526 from 6PM – 8PM. Your presence and financial support is highly appreciated.
Please send your contributions to:
CashApp:
Rachel Kiania                  $919 632 7189
Alison Henkel                    $919 971 1941
Bank account:                Wells Fargo Bank, Name :Nduuru Githire, Acc #6321543396
GoFundMe: https://www.gofundme.com/allan-wambaa
There will be a major fundraiser on Saturday, February 9th, 2019 at 5 PM at Cornerstone Renewal International Church (CRCI), 5421 Six Forks Road, Raleigh, NC 27609.
Contacts:
Wilson Gichubi 919-413-4912 4. Frank Mutura                919-349-0651
Lucy Kuria 919-802-1113 5. Simon Gitau                   919-889-1823
Anastasia Ngugi 919-841-2533 6. Rev. George Kariuki   919-720-1834
"Precious in the sight of the Lord is the death of his faithful servants."
Psalm 116:15 NIV