SGR among top 10 best rail tours in the world-Study
SGR among top 10 best rail tours in the world-Study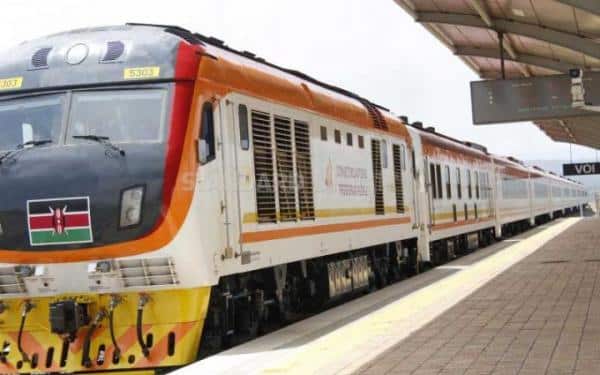 The Standard Gauge Railway (SGR) linking Nairobi and Mombasa has been listed among the world's top 13 rail tours for 2019.A recent article, published by The Telegraph, ranked SGR, which snakes through some of the major national parks in the country, seventh out of 13 remarkable rail journeys in the globe."The new standard-gauge railway between Mombasa and Nairobi provides the link between the coast and Amboseli and Tsavo West national parks," reads the article in the United Kingdom-based publication.
In the survey, the Amboseli Serena Safari Lodge, which gives a majestic view of Mt Kilimanjaro, and Kilaguni Safari Lodge, have been cited as some of the best places to visit for those using the train christened Madaraka Express.The SGR passenger train service is operated by Kenya Railways Corporation (KRC).  Speaking to The Standard yesterday, the corporation's acting managing director, Philip Mainga, welcomed the global recognition, noting that it would encourage more people to use the train service.Mr Mainga said the train service was gaining popularity as the preferred mode of transport between the two cities.He said that apart from locals, the number of foreigners using the service had increased.
"To be recognised in the international arena is not easy. This just confirms that the investment we have put into creating a world-class experience for our customers combined with innovations and hard work by our team is not in vain," he said.In the survey, Sweden's Inlandsbanan railway, which traverses the continent's last wilderness of untouched forests and lakes, is ranked the most remarkable railway trip in the world.It is followed by UK's Flying Scotsman and France's Bordeaux, Cognac and the Loire train service operated by Eurostar and TGV.The Tangier to Marrakech railway, in Morocco, is the only other African train service in the list, at position 10. By November last year, SGR had ferried two million passengers since its launch in May, 2017.
SGR among top 10 best rail tours in the world-Study