Tricks Used to Lure Kenyan Youth Into Joining Al-Shabaab
Various ploys used by Al-Shabaab to enlist its members have been revealed, going to show how joining the deadly terror group is just a walk in the park.
What many may not know is that it also takes a lot of convincing before a youngster agrees to travel to Somalia.
More often than not, the recruiters make empty promises to the youngsters just to persuade them.

That being said, let's take a look at some of the dirty tricks that they employ:
Lucrative jobs
One of the ways used to lure teenagers to join Al-Shabaab is by promising them well-paying jobs.
The recruit is then offered money to facilitate their movement to the "workplace". After arriving in Somalia, the big salary that they were promised seems elusive each new day.
Social media
The recruits use social media to advertise 'vacant jobs'. The youth who apply are then assembled in a house and informed of what has really befallen them.
Returnees 
Recruits who return to Kenya after years of training in Somalia are used to convince their peers, especially from Mombasa and Kwale, to join the terror group.
Abduction
Sometimes the teenagers are abducted from their homes. This often happens when they refuse to cooperate with the recruiters.
Religious studies
Another common way that is used to lure the youth into joining Al Shabaab is asking them to collect letters of 'consent' from their area chief for them to proceed for 'religious studies'
After that, their kin will never hear from them again.
Upon arriving in Somalia, the youth are taken to a camp where they undergo training for two years before 'graduating' and going to war.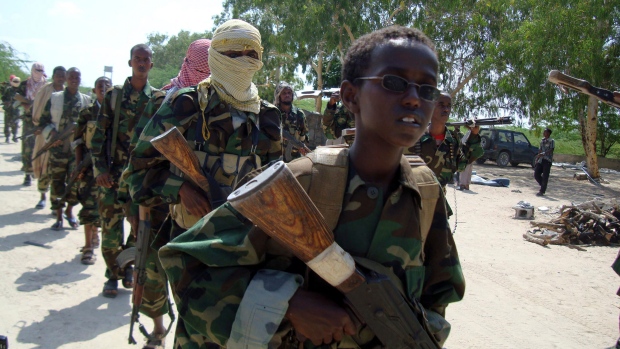 By DAVID KINGSLEY