Supreme Court Judge Jackton Ojwang' Suspended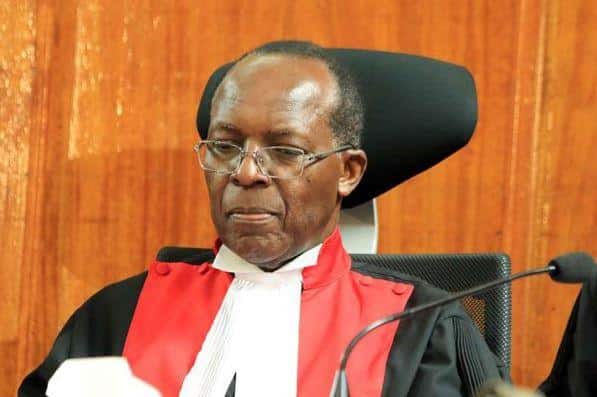 Supreme Court Judge Jackton Ojwang' was on Tuesday suspended.
In a special gazette notice, President Uhuru Kenyatta nominated Justice Alnasir Visram to chair a tribunal investigating the conduct of Justice Ojwang'.
The head of State explained that the move followed allegations contained in the petition by the Judicial Service Commission of Kenya filed by Nelson Oduor Onyango and eight (8) others presented to him regarding the conduct of the judge.
"In the discharge of its functions, the Tribunal shall prepare and submit a report and its recommendations thereon to me expeditiously and exercise all the powers conferred upon it by Law for the proper execution of its mandate," Uhuru stated.
The Supreme Court judge is facing probe over gross misconduct for allegedly delivering a favourable ruling to Migori Governor Okoth Obado in exchange for a road to his residence.
Earlier in March, Chief Justice David Maraga wrote to President Uhuru Kenyatta, recommending the formation of a tribunal to determine whether Justice Ojwang' will be expelled from the Supreme Court.
Upon presentation of the report by the committee, the full commission deliberated on the same at great length and found that the petition had disclosed sufficient ground to warrant a recommendation to the president, to set up a tribunal for the removal of Hon Justice Prof Jackton B. Ojwang' and accordingly adopted," Maraga told journalists.
In such a situation, Article 168 of the constitution, requires President Kenyatta to suspend the Judge from office and appointing a tribunal consisting of a chairperson and three other members from among persons who hold or have held office as a judge of a superior court, or who are qualified to be appointed as such but who, in either case, have not been members of the Judicial Service Commission at any time within the immediately preceding three years.
The tribunal is also expected to have one advocate with 15 years experience and two other persons with experience in public affairs.
A judge who is aggrieved by a decision of the tribunal may appeal against the decision to the Supreme Court, within 10 days after the tribunal makes its recommendations.
Upon the lapse of the 10 days, the recommendations of the tribunal to expel or reinstate the judge will be adopted.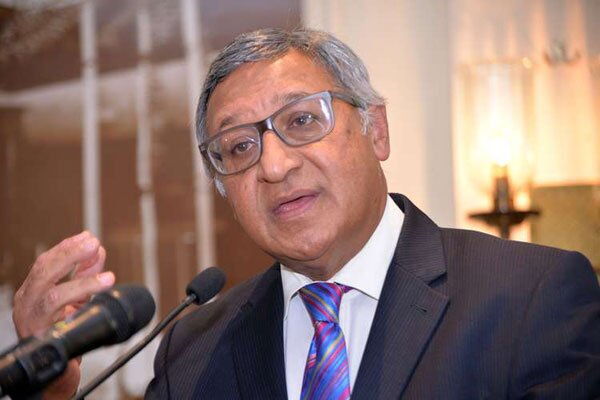 -kenyans.co.ke