Uhuru's Message to Kenyans Ahead of State of The Nation Address
President Uhuru Kenyatta is on Thursday expected to make the State of The Nation address in Parliament.
Expectations are high from the public as they wait for Uhuru's message.
State House, in a series of tweets, has revealed some of the achievements of his government so far.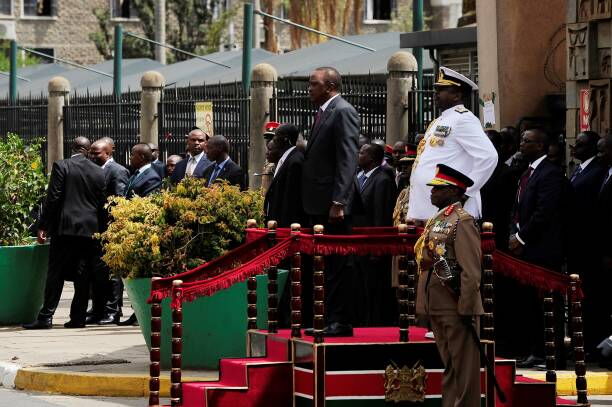 "Over the last five years, my administration has been committed to improving the economic prosperity of all Kenyans," began the communication by State House.
Speaking about the economy, Uhuru stated that his government strives each day to create an environment conducive for business by implementing a raft of measures to attract investments, accelerate economic growth and create jobs.
"We have put great emphasis on supporting SMEs and ensuring they thrive appropriately. One step towards this is providing reliable, clean and secure market spaces that give our traders a chance to flourish and prosper," he stated.
He also expressed that no citizen should feel left out of the country's development agenda, as well as the decision-making process in the affairs of the country.
"When I was seeking your mandate for the second term, Kenyans put it clearly to me what challenges they were facing that needed to be prioritised. They said that they required a decent roof over their head, food on their table, access to affordable healthcare and jobs for the youth. The Big 4 Agenda is designed against this backdrop.
Speaking on the rampant embezzling of public funds by State officials, Uhuru noted, "As leaders, our role should not be how we can improve ourselves, but how we can change the lives of Kenyans.
"Politics will not fill our stomachs; it will not create jobs for our young men and women. We must retrace our steps and avoid politics of economic destruction," he added.
He also called on all leaders to unite and join hands in helping solve the problems facing Kenyans.
"No one person is able to deal with all the needs and problems of this country alone. This is why I am calling on all leaders to unite and work together to achieve the same goal and agenda, that of making the lives of Kenyans better," read the statement.