Kenyans applaud IG's directive stripping Governors, MPs VIP status on roads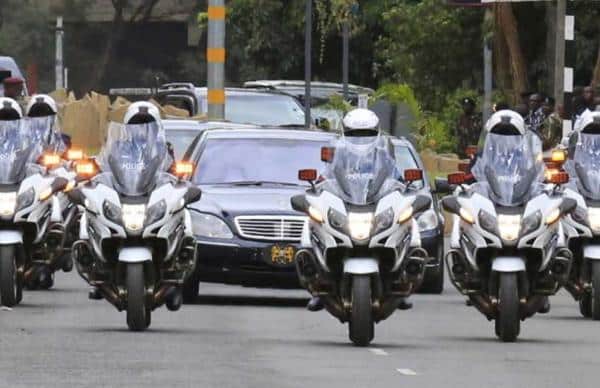 Directive stripping Governors, MPs VIP status: The Inspector General of National Police Service, Hillary Mutyambai has issued a directive concerning road clearance to VIPs and Kenyans are surprised that a number of government officials were left out of the privilege list.
Through their Twitter page, the National Police Service clarified with a list the government officials from Judiciary, Executive to Legislative allowed special treatment as the rest observe lawful traffic rules like the normal mwananchi.
This however raised concern among Kenyans who questioned why important leaders were left out of the list.
Directive stripping Governors, MPs VIP status:
The IG came up with an updated list with H.E The President, The Deputy President, the First Lady, the Chief Justice and the Attorney General in the top five spot for government officials allowed special treatment.
A few other Kenyans took to twitter to applaud the IG for the cutback while others wondered why important officials such as MP's were left out of the privilege list among them being activist Boniface Mwangi who strongly commended the move with a tweet saying,
"To every motorist who refused to be bullied by cars with fake sirens and men in suits, we have won! @IG_NPS has issued a directive that all VIPs obey traffic rules; including CS's, MPs, Governors, GK plates, Red plates, Matatu plates and any other idiot who bullies road users."
IG Mutyambai warned those who will be found going against the new directive as they risk arrest.
By Diana Anyango
-sde.co.ke