Hilarious: US Amb Kyle McCater says he does not want a Kenyan wife
Hilarious: US Amb Kyle McCater says he does not want a Kenyan wife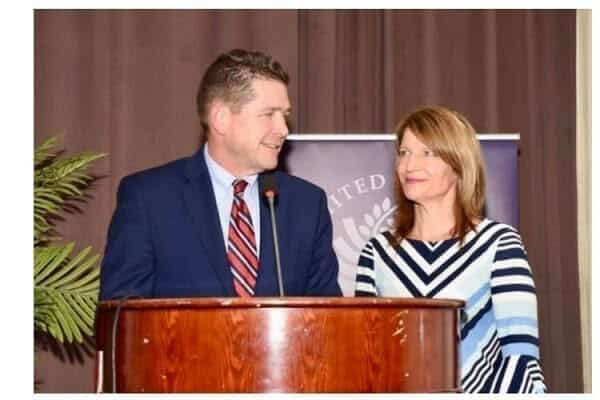 United States Ambassador Kyle McCater has become popular among Kenyans on Twitter after using Swahili and a bit of sheng while communicating on the social media platform.
On Thursday June 28, Amb McCater had an engaging conversation with netizens after posting his sentiments on getting another wife, and a Kenyan spouse for this matter, on his Twitter handle.
Amb McCater claimed that most people, whom he referred to as 'jokers' have told him that he might get a Kenyan wife. In his response, the ambassador said that his wife Victoria, and I quote, 'is all I can handle and all I could ever want'.
"Standing next to the most beautiful & courageous woman I know. So for all you jokers who keep bringing up the silly idea that I might find another (Kenyan) wife., Sorry, Victoria is all I can handle and all I could ever want," posted Amb McCater.
His post elicited a lot of mixed reactions from Kenyans on Twitter, some of who said that that was good gesture and most men should follow, while other told him that getting a second wife is not such a bad idea.
What made the post and the comments more interesting is the fact that the Ambassador was responding to almost every comment made on his post
Here's a thread of how the some comments and response went down;
By Fay Ngina
Hilarious: US Amb Kyle McCater says he does not want a Kenyan wife