Mzungu Man Probed By DCI For Beating Up A Kenyan Man
Mzungu Man Probed By DCI For Beating Up A Kenyan Man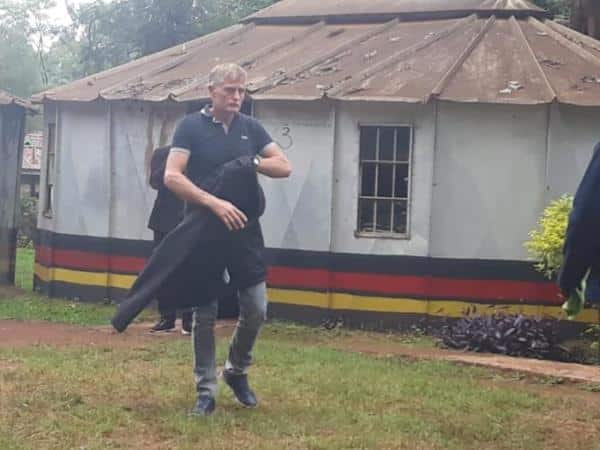 A German national is being probed by the Directorate of Criminal Investigations (DCI) for allegedly abusing construction workers and beating them up.
Citizen Digital reported that Hinteregger Yugen was taken in for questioning on Saturday over the claims.
The 47-year-old man reportedly works Strabag International – a German company contracted for the construction of Thiba Dam in Kirinyage County.
The workers claimed that Yugen often referred them as "idiots and bushmen" and even assaulted them physically.
He reportedly threatens to sack anyone who dared to speak up on the issue.
One of the workers in the company revealed that the German supervisor was violent and didn't want people to question his decisions.
"Our manager Yugen is a violent person canning even aged workers. Today he threatened to beat me and after I tried pleading with him to forgive me, he got mad threw a metallic door at me. I had to shout for help," he explained.
Gichugu OCPD Anthony Mbogo revealed that they had launched investigations into the claims, adding that they would take action if they found him culpable.
He also revealed that police were looking into reports that Yugen had been deported by the Malawian Government over similar charges.