Funeral and Memorial Service For Thomas Kimani Of Baltimore Maryland
Funeral and Memorial Service For Thomas Kimani Of Baltimore Maryland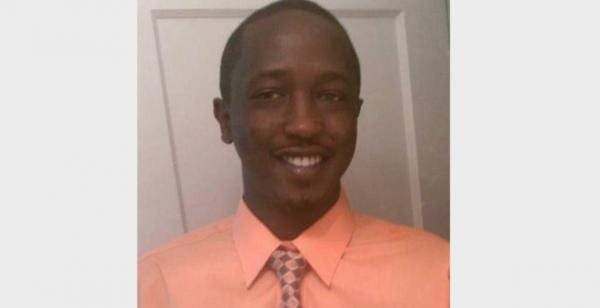 It is with great sorrow and acceptance of God's will that we announce the passing of Thomas Kimani of Baltimore, Maryland on July 10th, 2019.
Thomas was a loving father to Jason Sam Kimani of Baltimore. He was the son of Joyce Kahithe and Raphael Wainoga. He was the brother to Joan Wambui and Olive Waithira.He was uncle to Raphael Wainoga among others.
He was a nephew to Nancy Wambui Kimani of Baltimore MD among others. Cousin to Ciku Kongo, Olive Waithira, Martin Githinji, James Kimani, Olive Kagundu (all of Baltimore) among others in Kenya.
Prayers: From 10th July to 21st July 2019 @7pm
Venue: 1216 St Andrews Way, Baltimore, MD 21239
Memorial Service: Sunday, July 21st @ 4pm
Venue: Elimu Center – 9600 Pulaski Park Drive, Suite #115, Middle River, MD 21220
Wake: Friday July 19th 2019 @ 4 – 8pm
Venue: Vaughn Green Funeral Services – 4905 York Rd, Baltimore, MD 21212
Funeral and Burial:
Date: Friday, July 26th, 2019
Venue: Langata cemetery Nairobi, Kenya.
Information Contacts:
For more information please free to contact:
Agatha Mugo: 443-525-1771
Olive Kangundu: 443-600-2921
Ciku Kongo: 443-802-7547
Pastor Mugwe: 410-236-5401
Julie Weche: 410-303-3335
Baba Mwaura: 410-409-9340
 Financial Support:
CashApp:
Nancy Wambui Kimani  $NancykimaniDewitt 4436210267
Martha Kangere  $jewlz3008 4436429155
Mama Jason  $margaretgitau 4439434586
Ciku Kongo $cikungangakongo 4438027547
GeorgeIrungu $georgeirungu2  4436005547
Zelle: 4436005547
Paypal: [email protected]
Checks: Nancy Wambui Kimani
It is well with my soul. May the good Lord be blessed.Till we meet again Toma we loved you but God loved you most!
Funeral and Memorial Service For Thomas Kimani Of Baltimore Maryland