Another Cancer Victim: Hassan Ole Kamwaro Dies In US

Another Cancer Victim: Hassan Ole Kamwaro Dies In US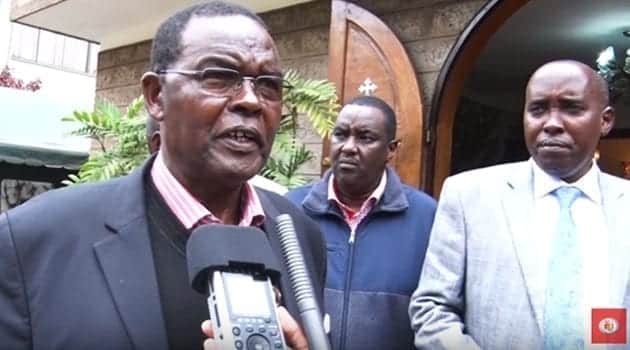 Former Transport and Licensing Board chairman Hassan Ole Kamwaro has passed on after he succumbed to cancer at a hospital in the United States.
He succumbed to throat cancer while receiving treatment at a hospital in Oklahoma, United States, his daughter Jedida Kamwaro announced early today.
He had been in an out hospital in Kenya before seeking specialised treatment in the US
Tenure
Kamwaro was re-appointed chairman of Transport Licensing Board in December 2010 by the former President Mwai Kibaki.It was during that time that all public service vehicles were fitted with speed governors and safety belts amid protests from the stakeholders.
He worked with the former Transport Minister John Michuki and the duo was credited with bringing sanity to the transport industry especially in the matatu sector.
At the end of his tenure in 2012, in his last speech, Kamwaro blamed the upsurge in accidents in the country on incompetent drivers, bogus speed governors, mushrooming of fake documents and unregulated heavy commercial vehicles.
He also faulted government agencies (Ministry of Transport, Motor vehicle inspection unit, roads department and the traffic police) for not moving with speed to address the spiralling incidents of fatal road accidents on the Kenyan roads.
Kamwaro observed that lack of speed governors or vehicles fitted with faulty governors is another contributing factor to the accidents.Kamwaro revealed how efforts by TLB to procure satellite and tamper-proof speed governors were thwarted by a senior public official from the Ministry of Transport.
He also pointed out that more than 50 per cent of the drivers on the Kenyan roads are not qualified and only use corrupt means to obtain driving licenses without enrolling to any training institution.
Marriage
Away from the glitz of his no-nonsense tenure at TLC, Kamwaro hit national headlines in 2013, when he married 22-year-old Eunice Sission as his third wife.Kamwaro was then 69 years old.
At the time, he said he presented a cow, blankets and Sh50,000, as dictated by Maasai tradition, for dowry.After the private function witnessed by local leaders, he disclosed that his second wife had left him. He lost his first wife in a road accident in 1996.
Source-standardmedia.co.ke
Another Cancer Victim: Hassan Ole Kamwaro Dies In US