VIDEO: How Raila Odinga Lured His Wife Mama Ida Odinga

VIDEO: How Raila Odinga Lured His Wife Mama Ida Odinga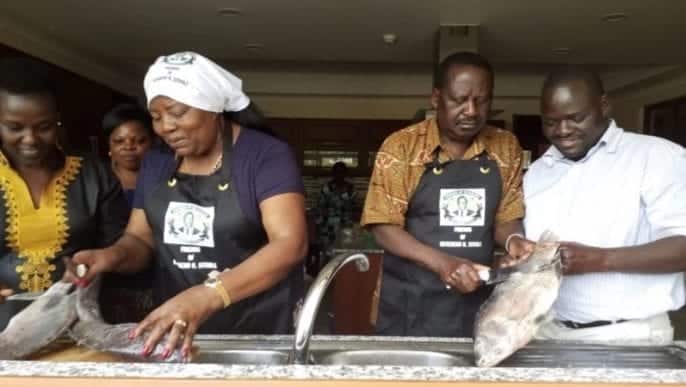 During a KTN interview in 2016, ODM leader Raila Odinga disclosed how he met his wife Ida.
The opposition leader narrated that Ida had a brother who lived in Pangani Estate, where he and his cousin went to visit.
"So I went with this cousin of mine to visit her brother and there she (Ida) was with her elder sister. They were having a family gathering," he divulged.
It is at this point that Raila saw Ida and immediately got captivated by her beauty.
"There are people you see and they just capture your attention. She looked different from the others I had been with and I told my cousin I wanted to see her again," Raila spoke.
He later hatched a plan to meet up with the girl that had captured her heart.
"We were going to a party and we invited her to come with her sisters and she agreed to join us. Maybe she was not coming because of me but because of the party.
"That was the beginning of our relationship," he divulged.
On her part, the former prime minister's wife stated that she did not know that he would embark on politics.
By STEPHANIE WANGARI
Source-kenyans.co.ke
VIDEO: How Raila Odinga Lured His Wife Mama Ida Odinga