Join Jonathan Jackson at the Diaspora Convention in New Jersey Sept 27-28th
Join Jonathan Jackson at the Diaspora Convention in New Jersey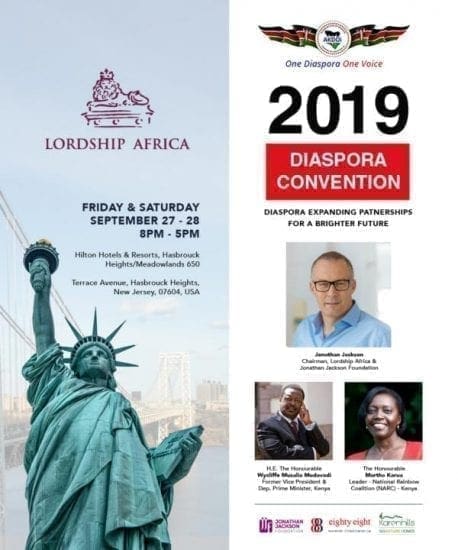 REAL ESTATE INVESTMENT IN KENYA WITH LORDSHIP AFRICA
Lordship Africa, a leading and prominent international real estate developer will be represented by the Chairman Jonathan Jackson at the 2019 Kenya Diaspora Convention to be held at Hilton, Hasbrouck Heights, New Jersey on the 27th – 28th September 2019.
The annual convention provides Kenyans in the Diaspora with a platform to explore and engage with business, political and government leaders for purposes of advancing their common welfare. This year we shall see Mr. Jonathan Jackson is one of the main speakers alongside Former Vice President H.E Hon. Musalia Mudavadi, NARC Kenya party leader & Former Justice Minister, Hon. Martha Karua, among other prominent speakers.
Lordship Africa is a subsidiary of The Lordship Group, an international private equity and real estate development company consisting of Lordship Europe & Lordship Africa. Headquartered in Prague. Lordship Europe operates in Czech Republic and Slovakia, and has a development portfolio of over 6 million sqft of property
88 Nairobi, Lordship Africa's latest development is an iconic 44-storey luxury residential tower being constructed in Upper hill area, Nairobi.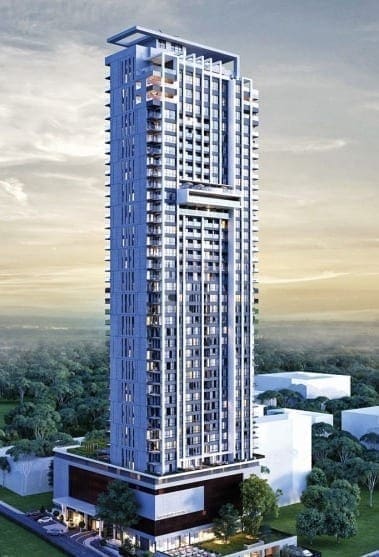 The development will feature high-end residential condominiums designed to five-star hotel standards. The apartments include studio, 1 & 2 bedroom units and luxury penthouses from the 40th Floor, which will have 3 & 4 bedrooms. Dwelling units begin from the 8 floor, with the lower floors containing a gym, spa, 450+ parking slots, shops, a VIP lounge and a branded restaurant. This unique development is targeting the professionals working Upper hill, an area that is home to embassies, multi-nationals, blue-chip financial companies, medical institutions, and law firms. Construction began in 2018 and will take up to two and a half years to complete.
An Artistic representation of the proposed 88 Nairobi Condominium tower under construction in Upper Hill, Nairobi.
Karen Hills is a 65-acre development comprising of 1 acre serviced plots.  This exclusive gated community offers exclusivity and tranquility including breathtaking views of Ngong Hills. Residents can also enjoy common amenities such as the club house and tennis and basketball courts.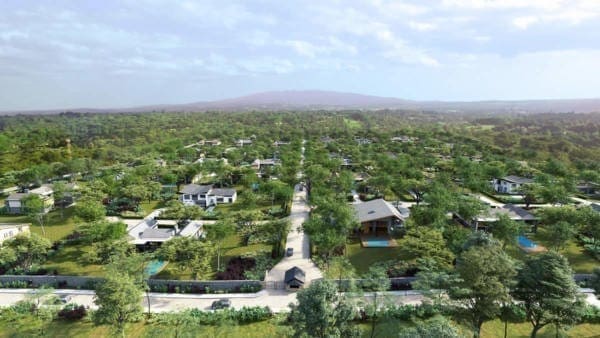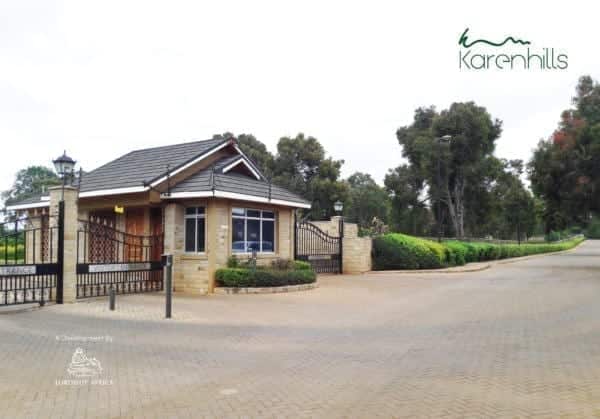 Karen Hills proximity to golf clubs, international schools, malls and high end restaurants further enhances its appeal.
As part of Corporate Social Responsibility Jonathan has recently established the Jonathan Jackson Foundation, a community focused non-profit organization in Kenya. From humble beginnings in Eldoret, Jonathan has always had a great passion for uplifting communities, especially women and youth.
The foundation recently acquired Nairobi City stars, a Kawangware based football club currently playing in the second tier FKF Nationwide Super league.
"We wanted to see ways through which we can reach the youth more and thought sports was the best way. So we settled on football. It had to be a Nairobi-based team because we needed a team that could be identified with the city and settled on Nairobi City Stars. It helps because it was founded by a church, World Hope."
The club, which was relegated from the Kenyan top flight football in 2016, had been struggling financially with players boycotting training sessions on numerous occasions due to unpaid salaries and allowances. There is now renewed hope with support from JJF. Team has not lost a single game this season.
Lordship Africa would like to invite Kenyans living around New York/ New Jersey area to come and interact with our Chairman at the event.
To RSVP for the 2019 Annual Convention at Hilton Hotel, Hasbrouck Heights, New Jersey, USA on the 27th – 28th September 2019, click the link below.
https://www.eventbrite.com/e/2019-kenya-diaspora-convention-tickets-55677918152
For more information, visit www.88nairobi.com