A GLIMPSE OF UHURU'S SON'S BRIDE PRICE CEREMONY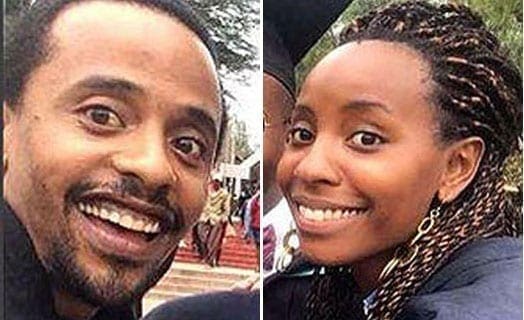 Wedding bells are ringing in the Kenyan First Family and invitation cards has been sent to few individuals inviting them to the bride price ceremony for President Uhuru Kenyatta's first born son, Jomo, and his fiancée, Fiona Achola Ngobi.
A copy of the invitation card, which has been shared on social media, indicates that the Itaraceremony will be held in Ichaweri, Gatundu on November 12.
Itara is a Kikuyu term that refers to a traditional ceremony where the soon to be bride's family visits her groom's home to get see where their daughter will be staying once she gets married.
The ceremony is normally the last stage of the Kikuyu bride price payment ceremonies. Fiona Achola Ngobi will on 12th November, be accompanied by her family visit and get to share a meal together with the Kenyatta's and get to see where Jomo hails from.
WEDDING CEREMONY
The Itara comes after a hush hush traditional wedding ceremony, at an undisclosed location on two weeks ago.
The identity of the bride was a mystery until pictures of the two started circulating online after the traditional wedding.
Jomo is reported to have gotten engaged to his fiancee in June and even before their quiet wedding, the couple had been spotted together at several public events.
They have attended a past Jamuhuri Day celebration and also were seen together when US President Barack Obama and Pope Francis visited Kenya last year.
Fiona is the granddaughter of former long-serving Cabinet Minister William Omamo. Her maternal aunt Raychelle Omamo serves in President Kenyatta's government as the Cabinet Secretary for Defence.
A GLIMPSE OF UHURU'S SON'S BRIDE PRICE CEREMONY