Why Cohen's sister left Kenya after pushing for fast burial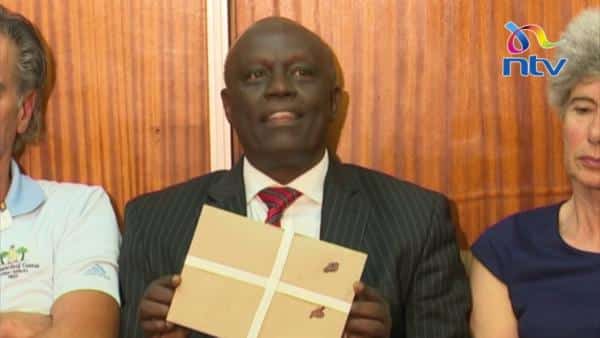 Why Cohen's sister left Kenya after pushing for fast burial : The sister to slain Dutch national Tob Cohen left the country on Saturday in a move that surprised many.But lawyers for Ms. Gabrielle Van Straten said her departure was normal and planned.
Lawyer Cliff Ombeta said Ms Gabrielle was not scheduled to attend the funeral at the Jewish cemetery, Wangari Mathai Road, Nairobi.He said Jewish rites don't allow women to attend such a ceremony."She was not to attend the burial because Jewish rites don't allow women to be present. Only men attend such events," he said.
Asked about Cohen's widow Sarah Wairimu, Ombeta said she would attend the event but will not reach the gravesite."According to the traditions, Sarah can go but only watch from a distance," he added.Gabrielle was at the forefront of pushing for the fast burial of her brother citing the Jewish tradition that requires interment within 48 hours of one's death.
Her departure left many surprised amid speculation she could have been pushed out.But Ombeta said Gabrielle had been in the country for more than a month while she participated in the search of her brother.
He added that their return to the Netherlands was normal and had to resume her other engagements back home.The burial was pushed to Tuesday after a quorum hitch. The burial ceremony did not raise the ten men as required by Jewish rites.
Wairimu was among family members who were at the ceremony on Monday when the announcement of the postponement was made. This was after a court allowed her to be present and pay her last respects to her husband.
On Friday, Cohen's siblings were presented with his Will, which remains private, even as his estranged wife Wairimu and her legal team kept away preparing to contest it in court.
Cohen who did not have a child left 50 percent of his estate to his sister Gabrielle and the other 50 percent is to be split into half between his nephew and niece.His bank balances are supposed to be channeled to his sister, Gabrielle.
Wairimu has an affidavit that shows they co-owned the house they lived in Lower Kabete area, Nairobi.
By Cyrus Ombati
Source-standardmedia.co.ke