Lessons university students can learn from Tob Cohen's story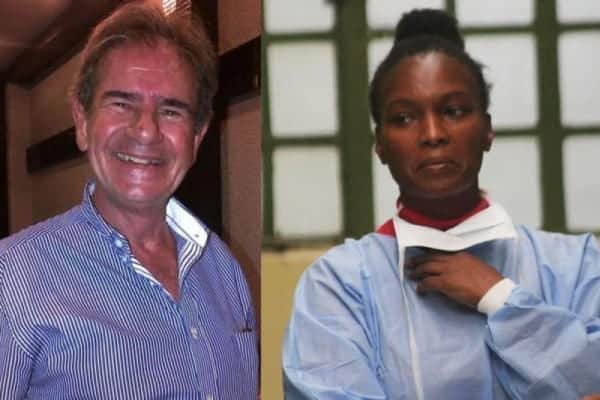 Lessons university students can learn from Tob Cohen's story: There's a story about a murdered Dutch tycoon named Tob Cohen that has hit the headlines for the past two weeks. His body was reportedly found in an underground water tank in his own compound: tied up and allegedly tortured. Investigators seem deeply convinced that his wife, Sarah Wairimu, did it.
But aside from the intrigues of this case, I have a few things that I feel comrades can learn:
Leave toxic relationships: I keep telling my friends every day, the moment you notice a slight hint of violence in your partner, run for your dear life as fast as you can. Never stay eti because you "still love them". That is hogwash.
Build meaningful networks: By this, I do not mean you have contacts of CEOs and business honchos on speed dial.
I mean have a strong bond with your associates so that in the event you go missing in action (MIA) one among your circle can at least raise an alarm and figure out where you were last and even the person or people who could be responsible for you missing.
Flock with your own kind: I honestly want to believe my mother, when she was sending me off to campus, meant well when she said: "If you come back here with a girl from another tribe that is not ours, you will be alone."
I mean, yes, it sounds tribal even harsh but that is how truth often sounds and, those who love you can only tell it. Date people that understand you and whom you understand. Avoid relationships where you have to put in too much work to impress someone.
Listen: Listen to advice from your friends. Listen to advice from your family. Just put your ego aside and listen to people.
Cohen's sister and brother-in-law recently told the media that, after he finished his work at Phillips, they consistently kept asking him to go back to the Netherlands but he maintained he wanted to stay in Kenya. They said he was stubborn in his response: "I am staying here. This is my home now. I'm as much Kenyan as any of them."
Money and happiness: We all want a tonne of money at the end of the tunnel, some of us comrades will work and get it, as others watch. To those who will get it, I want you to understand that it will not entirely make you happy.
Cohen has been described as many things these last couple of weeks from tycoon, billionaire to business magnate. The one thing he has not been described as is a "happy" man. Seek happiness by getting rid of things and people who make you sad.
Source-sde.co.ke