Trump Slaps 7 Wealthy Kenyans With Sanctions for funding terror groups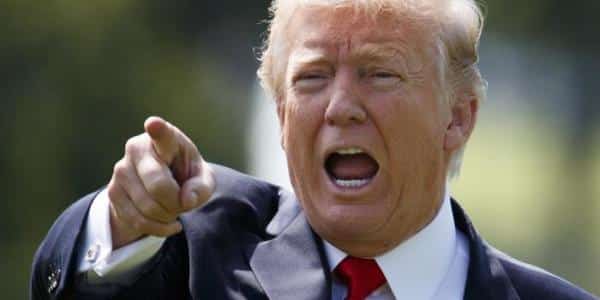 Trump Slaps 7 Wealthy Kenyans With Sanctions for funding terror groups:  US President Donald Trump acted swiftly against seven wealthy Kenyans who were dubbed security threats to the powerful nation.
Trump's administration imposed sanctions on the Kenyans citing their alleged involvement in the funding of terror groups.
In a document seen by Kenyans.co.ke on Friday, September 27, the US Department of Treasury, announced that the US would seize their assets and also bar them from entering into financial dealings with the Americans.
The document which was issued on Wednesday, September 25, added Garissa-based Sheikh Hassaan Hussein Adam (Hussein), Sheikh Hassaan (Omar), Hassan Mahad (Omar) and Hassan Mahat into the longlist of terror suspects on the US radar.
Egyptian-born Kenyan citizens Al Masri, Abd Al Wakil (Ali) and Moustafa Ali Elbishy joined the list that also includes Abdifatah Abubakar Abdi alias Muhajir or Musa, a Mombasa-based Somalia national.
Trump also narrowed down on Garissa-based Alharamain Foundation, variously referred to as Al-Haramain Foundation, Alharamain Humanitarian Foundation or simply Al-Haramain.
In April 2019, the US government turned its guns towards a Kenyan accused of funding ISIS activities as it ravaged the war-torn areas.
The country's Treasury Department revealed that Halima Adan Ali, who is based in Kenya, was part of a network of criminals who wired more than Ksh15 million towards the militia group allied to Al-Shabaab.
As a result, the US government intended to seize all her assets as well as bar any American citizen from carrying out any financial transactions or dealings with her.
"Treasury is dedicated to ensuring the enduring defeat of ISIS by cutting off all remaining sources of their terror funding around the globe," Business Daily quoted Sigal Mandelker, the undersecretary for terrorism and intelligence in the department.