Kenya to host diaspora dinner at Safari Park hotel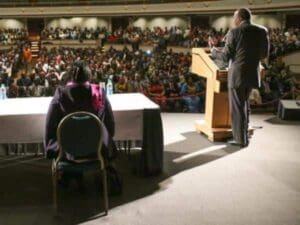 The Ministry of Foreign Affairs will host a homecoming reception for Kenyans in the diaspora.
In a statement on Monday, the ministry said the dinner will be in recognition of the role diaspora play in building the country's image on the international map.
"The Ministry of Foreign affairs is inviting all diaspora from across the world to engage actively, and if in Kenya during this period, to come and network with organisations with Diaspora interests, Government officials and other Diasporans from different countries."
The dinner will be held at the Safari Park Hotel on Monday, December 21, 2015.
"Entry is free of charge, dinner is complimentary, but attendees have to register."
Kenya diaspora has remitted 114,6 billion dollars ($1,146,162) between January and Septemberthis year. In 2014, the figure stood at 130 billion.
-the-star.co.ke
INVITATION TO ATTEND THE KENYA DIASPORA HOMECOMING RECEPTION, SAFARI PARK HOTEL,

21ST-22ND DECEMBER, 2015

.

As you will recall from your participation in the Kenya Diaspora Easter Investment Conference 2015 at Windsor Golf Hotel and Country Club, 30th March – 2nd April 2015, the Government committed to sustain the momentum to integrate Kenyans in the Diaspora in every aspect of the development of the country.  

In this spirit, the Ministry of Foreign Affairs and International Trade is taking advantage of the presence of many Kenyans home for Christmas Holidays with their families to update you on the state of play in regard to Diaspora matters. 

The Kenya Diaspora Homecoming Reception will take place on

21st – 22nd December, 2015

at Safari Park Hotel. Your participation along with your family would be highly appreciated. Participation is free of charge.

 

The 2-day event will be interactive with emphasis on sharing ideas rather than the presentation of technical papers.  The event will be an opportunity for you to get updates on the proposed improvements in the institutional framework for engaging the Diaspora:  a Diaspora Communication Strategy, an outline for a National Diaspora Council of Kenya, perspectives on optimizing remittances for development and progress towards Diaspora voting.  In addition, exhibition booths are available at Ksh. 40, 000.

 

 

In keeping with the festive end-of-the year spirit, you are encouraged to bring your family to participate in fun activities that will be organized for the occasion. 

 

Please register online at www.diasporaportal.co.ke

For enquiries you can contact Diaspora and consular affair on Telephone number

020 331 88 88

EXT. 296/441 or Email:

[email protected]

ke

 

 

Ministry of Foreign Affairs and International Trade

Diaspora and Consular Affairs Directorate 

December, 2015.