Death Announcement For Evaline Mumbi Komu Of Columbia MD
Death Announcement For Evaline Mumbi Komu Of Columbia MD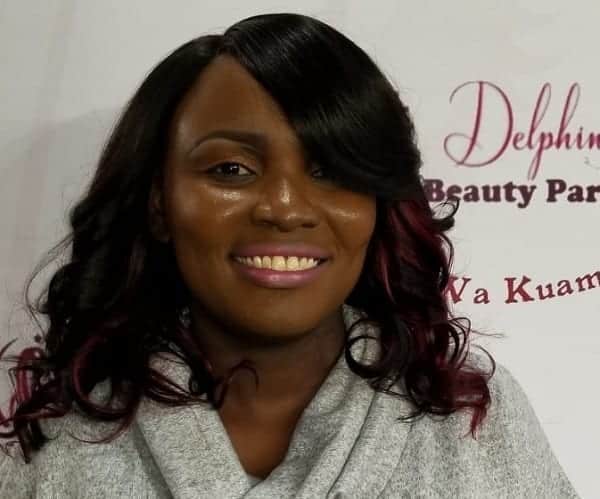 have fought the good fight, I have finished the race, I have kept the faith. Now there is in store for me the crown of righteousness"
It is with deep sadness and humble acceptance that we announce the promotion to glory of
Evaline Mumbi Komu, 39, of Columbia MD, USA. She went to be with the Lord on Saturday
November 16, 2019 after a long battle with cancer.
Mumbi was preceded in death by her father, Samuel Komu. Left to cherish her memory are her loving husband, Christopher Wachira Wanjue of Columbia, MD, and dear daughter Cynthia Wamaitha Wachira; mother, Jane Wamuyu of Karatina, Kenya; siblings, Esther Wanjiru, Daniel Maina, Stanley Wang'ondu, Catherine Nyatoro, Caroline Nyawira; in-laws, Joseph and Mary Wanjue, and their children Charles, Duncan, Michael, Teresa, and Richard; also, nieces, nephews and many friends.
The family and friends are meeting daily at 6:00 PM at the Wachira's residence at 6:00 PM at:
 7531 Rain Flower Way, Columbia, MD 21046 USA
 Norwich Union, 4th Floor, Room 6, Nairobi Kenya.
A visitation and memorial service will be held on Friday, November 22, 2019 at 5:00 PM at the
Donald V. Borgwardt Funeral Home in Beltsville, MD 20705. Burial will be at the Wanjue family
farm in Nanyuki, Kenya.
The family is appealing for prayer and financial support to help with the transport and funeral
expenses. Total expenses are estimated @ $21,500.
We are kindly asking for your prayers, and financial support.
Financial Support Options:
 CashApp – $ChristopherWanjue 1-401-622-5125
 Checks – Christopher Wachira Wanjue
 Bank A/C – Bank of America A/C #: 446045151439. Routing #: 052001633
 Mpesa #: 0710370844.
Contact
 Alice Wanjiku Mbatia +254-722 86 8488
 Charles Wanjue +1 781 308 0558
 Joyce Chania Wanjue +1 617 797 0150
 Pastor Gatambia +1 301 802 8794
 Freddy Muroki +1 202 846 3081
 Alex Mutonyi +1 443 985 1633
 Dr. Henry Kerich +1 704 968 3536
 Maina Komu + 254 721 20 6065