American man Fights For Son to Be Returned from Kenya After Taken by Ex-Girlfriend
American man Fights For Son to Be Returned from Kenya After Taken by Ex-Girlfriend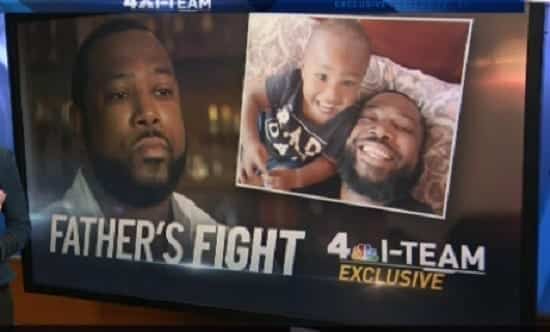 American man,Claude Dary is fighting for his son to be returned from Kenya after his estranged girlfriend took him without  his knowledge.
Claude says that the girlfriend suddenly stopped taking his calls and within a week, she had taken the boy from her apartment in Manhattan to Kenya. He last held his son Rowan in his arms in February of 2018.
According to nbcnewyork, Dary filed papers requesting custody. Family court documents show that in May, a Manhattan Family Court judge ruled that the mother should return the child to Manhattan but the decision was stayed after her attorney appealed.
The attorney did not respond to repeated inquiries from the I-Team and the child's mother hung up the phone. A hearing is now scheduled for late January.
Dary said he reached out to the State Department and the Kenyan Embassy. In a letter, the State Department said, "Kenya is not a signatory to the 1990 Hague Convention on the Civil Aspects of International Child Abduction (Hague Abduction Convention). Thus, the Hague Abduction Convention is not an available mechanism to facilitate Rowan's return."
Sonya Witt, a family court attorney, said there is a common misconception that both parents need permission for one to take a child out of the country.
"They don't need a court's permission unless there is already an order for custody and visitation," she said, adding, "And there are no exit controls at the airport."
Witt suggested that parents go to court immediately if they feel the former partner may take the child.
"You don't need a lawyer. Anyone can go to family court and file an emergency motion. It's known as an Order to Show Cause. You can often get in front of a judge the same day and ask for the court to issue an order that says the child should not be taken out of the country," she said. Witt added that it's important to ask for specific travel restriction language.
Source-nbcnewyork.com