Worst experience of working 18 straight hours as house help in Saudia
Worst experience of working 18 straight hours as house help in Saudia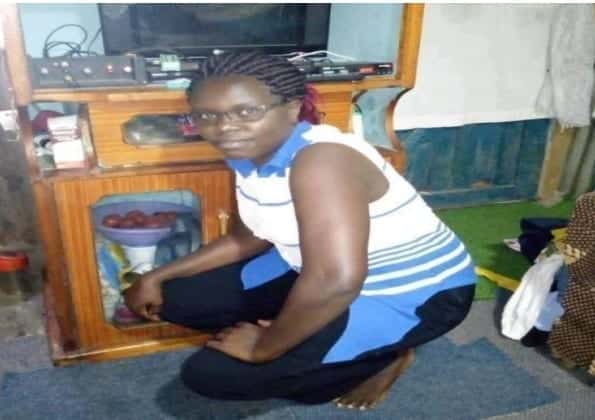 Lydia Mutua attests to have been literary desperate about improving her life and her family's fortunes. Despite the fact that her husband is employed by a reputable company in Nairobi, the mother of three just wanted financial independence and to better her life. "I had heard that people could make good money working for rich families in Saudia, so I wanted to have that connection as well."
Asked whether she had heard previous reports of Kenyans being tortured in Saudi Arabia, she answered to the affirmative but argued that the incentive to end her financial desperation was so huge that she overlooked the possible consequences.
"I could not imagine that I could be pocketing a cool Sh 80,000 a per month. Even if I managed to work for six months, the money could be enough for me to start a business," revealed Lydia.
In April 2018, Lydia, who currently lives in Mlolongo Estate Nairobi, approached a local recruitment agency where she paid Sh 60,000 as processing fees plus a Sh 5,000 medical fee for hookup to Saudia employers.
"The agent told me that I have to pay Sh 60,000 processing fee plus Sh 5,000 medical fee. Since I already had some money from my salon business, I decided to sacrifice and pay for the commission fees."
However, she was unable to withstand the heavy house chores (working for 18 hours), humiliations, and physical abuse by her employers. During her short time there, her job entailed washing dishes, clothes, cleaning, gardening every day. She would wake up at 3.30 am and sleep at 1 am, so she had only two hours to sleep. As if this was not enough, most of the time, she was given so little food while at other times denied food altogether. "Woe unto you if you make an error while performing these duties because you will be subjected to physical abuse or your salary deducted."
"After working for two months for a middle-class business family in Sakaka, which is about 1,200 kilometres from the capital Riyadh, I decided that there was no way I could stay there and watch myself die". She told Ureport adding that "I decided to request for help from my parents back in Kenya who sent me money for transport after which I jetted back."
Following these experiences, Lydia vowed never to go back to Saudia in the name of looking for domestic work.
"Unless I am going for a company job, there is no way I will go back there with what I experienced," she says.\
By Silas Nyamweya
Source-standardmedia.co.ke