Kameme FM's Muthoni wa Wainaina Angers Fans for promoting alcoholism
Kameme FM's Muthoni wa Wainaina Angers Fans for promoting alcoholism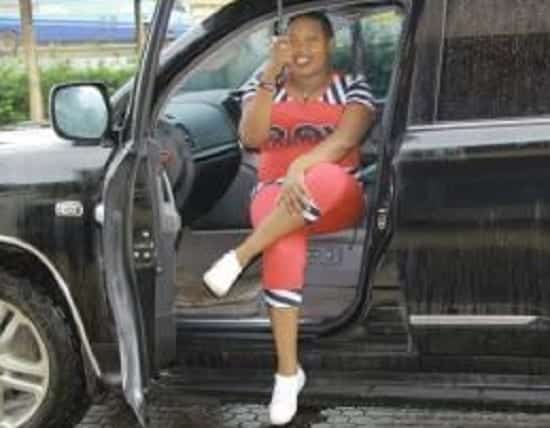 Kameme FM presenter Muthoni wa Wainaina (Mzima Mzima) responded to a section of her fans and netizens who called her out after she launched her side hustle.
On Thursday, September 18, the vocal Gikuyu presenter unveiled a wines and spirits depot in Kahawa West, Nairobi, which saw her loathed and loved in almost equal measure.
However, while speaking with Kenyans.co.ke, she indicated that most of the fans had reached out to her and supported her venture, encouraging her to focus and grow her business.
One of the fans had accused her of promoting alcoholism and the other of not adhering to 'set code of conducts' associated with a radio presenter.
Mzima Mzima responded to the critics by urging them to pay her bills and also set food on her table.
"These are the same idlers who will rush to demonize media personalities whenever they are fired. They will accuse us of focusing on being celebrities and not investing," she hit back.
In a candid interview, she added that fans had a preconceived perspective on artists and celebrities. They expected one to live a lavish life and not to invest in one's choice of investment.
The 30-year-old added that journalism was a career like any other and being on radio or television does not differentiate media personnel from any other professional.
"We all are parents who have to cater for needs. If you open a salon, they criticise. If you buy this vehicle, they'll want that one.
"This has made many of us fall into depression and bankruptcy too. You must prepare for your future life and at the same time criticism. In the end, you will are always alone, facing your world by yourself," she added.
The media industry was one of the hardest hit by Covid-19 since its outbreak on Friday, March 13. A number of media house downsized and retrenched their staff.
Most employees turned to side-hustles and unveiled digital shows to provide for their families.
Cases of cyberbullying targetting celebrities have also been on the rise during the Covid-19 pandemic. President Uhuru Kenyatta ascended to the Misuse and Cybercrime Act 2018 which stipulated Ksh 5 million fine, a two-year prison term or both for cyberbullies.
Source-https://www.kenyans.co.ke/