Kenyans living abroad to get better services if a new Bill is enacted
Kenyans living abroad to get better services if a new Bill is enacted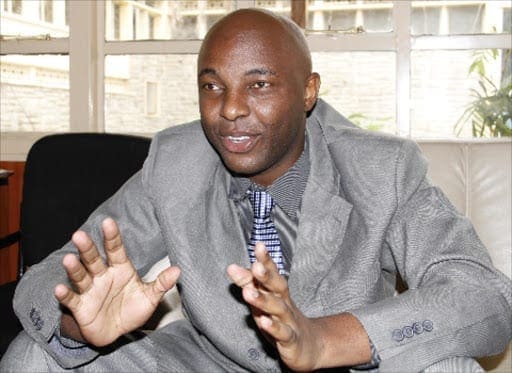 Kenyans living abroad will soon enjoy government services similar to those offered locally if a new Senate Bill is enacted.
The Kenya Citizenship and Immigration (Amendment) Bill, 2020, requires Foreign Affairs Cabinet Secretary to develop policies, establish frameworks and put in place mechanisms to ensure that the interests and welfare of Kenyans are catered for.
"The state is expected by the Constitution to safeguard the welfare of all the Kenyan citizens be they home or away," the Bill says.
The principal purpose of the Bill is to put in place mechanisms for the protection of the interests of Kenyans living abroad and to ensure their active participation in the socio-economic development of the country.
The proposed law wants the CS to ensure that services provided at Kenyan missions will be accessible to Kenyans living abroad taking into account the geographical size of the country or territory in which each mission is located and the number of Kenyans ordinarily resident in that country.
For those who have intend to return permanently in Kenya, they will have access to all government services, including updating their status on voters' register.
The bill, sponsored by Murang'a Senator Irungu Kang'ata (Majority Chief Whip), was introduced in the senate for first reading on Wednesday. It allows Kenyans in the diaspora to form associations and voluntarily contribute to a saving scheme.
"The Cabinet Secretary may liaise with financial institutions in Kenya to negotiate favourable terms on the investments of any contributions that may be made," it states.
If the Bill is passed Kenyan missions will be required to keep and maintain an up-to-date register of all associations of Kenyans living abroad.
"Kenyan missions may collaborate with the relevant association for the holding of events to mark a national day in Kenya," the bill says.
It states that the CS, in consultation with the relevant Kenya mission, shall promote the establishment of voluntary savings scheme for Kenyans living abroad.
Further, the CS shall introduce policies and framework to ensure Kenyans living overseas get services including and not limited to application and renewal of passports.
To do this, the CS may designate a department within the ministry or delegate to such public officers.
"In ensuring that the services specified under section 32A are accessible to all Kenyans living abroad, liaise with public officers serving in Kenyan missions for the welfare of Kenyans living abroad.
"The Cabinet Secretary shall ensure that services provided at Kenyan missions are timely and appropriate to the circumstances," the proposed law states.
It wants the government to progressively establish missions in territories or countries in which it does not have representation.
According to the bill, the CS shall submit an annual report to Parliament on the implementation of policies relating to the management of welfare of Kenyans living abroad.
Source-https://www.the-star.co.ke/