Revealed: Mama Kayai's struggle with mzee Ojwang's wife Augusta Wanjiru
Revealed: Mama Kayai's struggle with mzee Ojwang's wife Augusta Wanjiru
Veteran actor Mary Khavere alias Mama Kayai has revealed how her character as the late Mzee Ojwang's wife in the Vitimbi was not welcomed by his wife.
Speaking in an interview on Wednesday, September 23, she stated Ojwang's wife initially thought that the two were romantically involved.
"I had a very big problem with Ojwang's wife. She did not understand that we were just acting.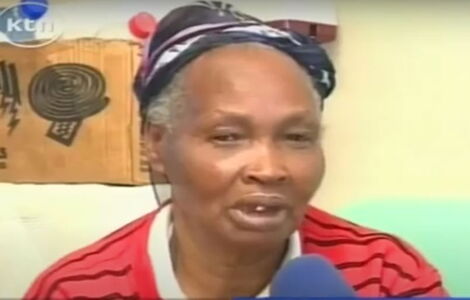 "She accused me of trying to steal her husband and feeding off his money," Mama Kayai recalled.
It took the intervention of their friends who later on convinced the actor's wife that they were not dating in real life.
Mama Kayai's initial salary as an actor was Ksh40 per episode but had not disclosed it to her parents.
Her mother would often beat her since she did not know where the money was coming from.
"I would give Ksh35 to my mother and spend the rest on myself," she explained.
Apart from performing on national holidays, the late former President Daniel Moi would also invite them to his house for plays.
Speaking about the current state of the acting industry, Mama Kayai praised that actors were making much more money but advised them not to squander it.
She explained that after Vitimbi was cancelled, they landed another deal with DSTV which paid them handsomely.
Mama Kayai, Mzee Ojwang' and Gibson Mbugua bought land next to each other and built their homes.
She regretted that a lot of her fellow actors had died and those who were still alive appeared neglected.
By DENIS MWANGI
Source-https://www.kenyans.co.ke/
Revealed: Mama Kayai's struggle with mzee Ojwang's wife Augusta Wanjiru