VIDEO: Pastor Nganga crying to God because the church is empty
VIDEO: Pastor Nganga crying to God because the church is empty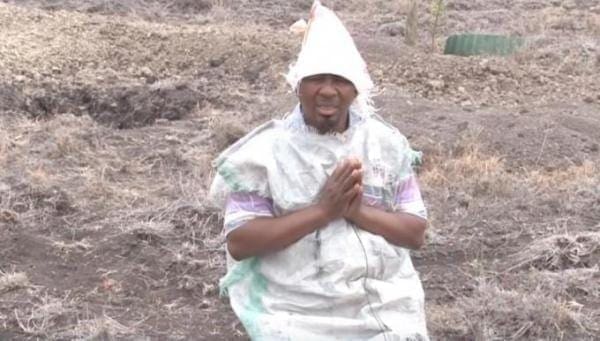 Whether the usual drama or truly crying to God, controversial preacher Apostle James Maina Nganga is seen in a viral video crying to God and telling God that the Church is empty. It is not know if pastor Nganga was making a general prayer for all churches that they are empty because of Coronavirus virus or he was talking about his own church being empty.
"Oii Bwana Yesu, Oh God my redeemer, the Church is empty he kept saying"
Pastor James Ng'ang'a was born in 1954 and didn't have an easy ride. At the age of 18, he was already on the wrong side of the law leading to his first arrest. From then, he became a jailbird and was detained in a few prisons with Shimo La Tewa being one of them. While in prison, James gave his life to Christ and became a street preacher in the 1990s upon his release from prison.
The former jailbird started as a street preacher in Mombasa before moving to Nairobi. He founded Neno Evangelism Ministry in 1992 while still in Mombasa before moving to Nairobi. He left the Mombasa ministry under Bishop Wafula. In 2005, he built his first church in Nairobi. The ministry has grown and has branches in several parts of the country today making Ng'ang'a a household name.
Source-https://whownskenya.com/
SASA TV GOSPEL Live Stream-Spiritual Clinic with Apostle James Maina Nganga
Video by SASA TV GOSPEL
VIDEO: Pastor Nganga crying to God because the church is empty