VIDEO: President-Elect Ruto Finally Meets Uhuru at State House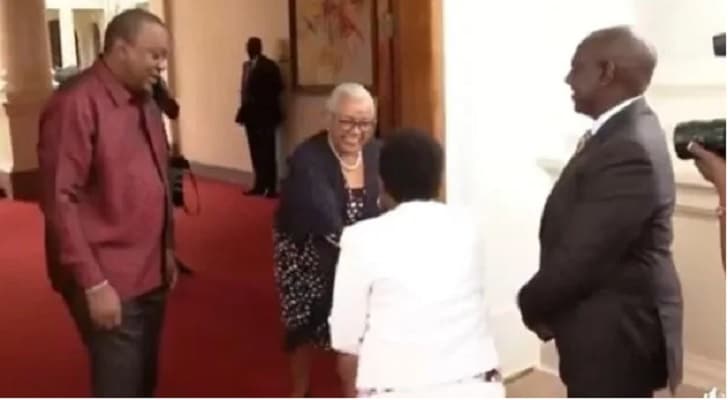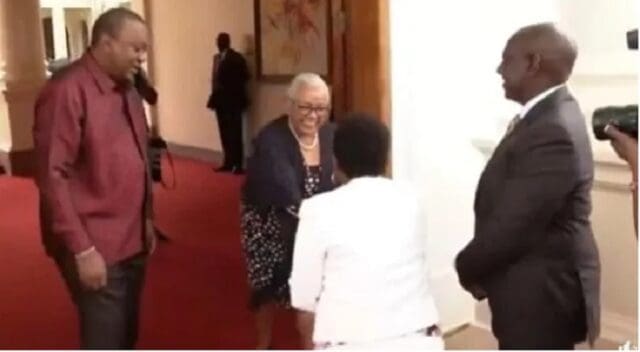 President-elect William Ruto is at State House Nairobi, where he is holding talks with his predecessor President Uhuru Kenyatta. Ruto arrived at State House in a Lexus LX a few minutes after 4pm and was welcomed by Uhuru, with a firm handshake.
The President-elect was accompanied to the event by his wife Rachel Ruto who met their hosts, Uhuru and his wife Margaret Kenyatta. They were escorted by state security. This is the first meeting since Kenyans went to the polls.
The two leaders are, thereafter, expected to address the nation from State House after holding a conversation.