New Proposal That Will See Raila, Karua Join Parliament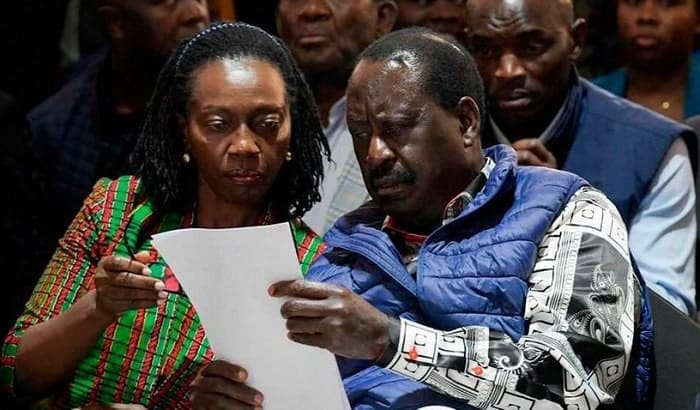 ODM leader Raila Odinga and his NARC Kenya counterpart Martha Karua could soon join Parliament if a new proposal fronted by Attorney General Justin Muturi sails through.
According to the new proposal, Raila would join the National Assembly and be the leader of the Minority while Karua will enter Senate in the same capacity.
Details of this key proposal were laid bare by the AG Thursday.
Muturi reiterated that President William Ruto's administration is committed to giving the opposition strength to oversight the government.
Muturi has disclosed that the country needs not to have a referendum to see the two in Parliament.
He said amendments in the law will make the changes implementable.
"It is possible and we do not need a referendum. We can tinker a bit with Article 108 to have the person who comes second in the presidential polls be the minority leader in the National Assembly (NA) and the running mate, the leader in the Senate," Justin Muturi stated
Ruto has, since taking power, committed himself to ensuring that the opposition is best equipped to perform its role.
He said the performance of any government needs a strong opposition that will oversight the executive and ensure it delivers its mandate.
Source-https://www.nairobileo.co.ke/


Africa Welfare Association is a pioneer provider of services to it's Diaspora members in the event of loss of a loved one. We are entrusted with the welfare of the African Diaspora globally.
We are entrusted with the welfare of the African Diaspora globally. AWA was set up in response to the ever-growing demand for services at a critical time. With trusted partners, AWA will offer you benefits wherever you are in the world.
Alleviate stress with AWA
At some point, we have been with a grieving family or friend and come to learn that none of us are ever prepared to leave this world. When the time comes, we shall leave everything including our loved ones behind. With proper planning, you can alleviate the burden of the expense associated with your untimely departure at a time when your family and loved ones are grieving
New Proposal That Will See Raila, Karua Join Parliament