Karen Nyamu Ejected From Senate Chambers Over Inappropriate Dressing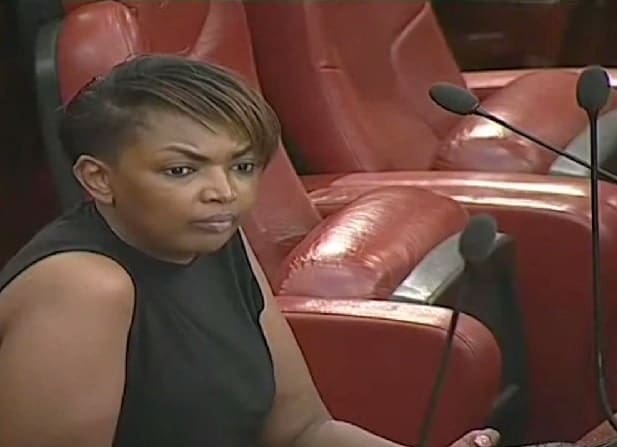 Nominated Senator Karen Nyamu was on Tuesday afternoon thrown out of Senate chambers for wearing a sleeveless top, which is not allowed under parliamentary rules.
This was preceded by a heated debate after Migori Senator Eddy Oketch petitioned Speaker Amason Kingi over his colleague's dress code, which he reckoned had brought disrepute to the House.
"I am really getting concerned with the kind of leadership that the majority side is showing this House. We are watering down the essence of Parliament," he said.
Speaker Kingi was then forced to kick her out of Senate chambers, but before this, some legislators from both sides of the House began shouting at each other.
"According to the dress code for lawmakers, women should wear clothes that are modest. What Honorable Nyamu is wearing is not appropriate," shouted Senator Edwin Sifuna.
However, Speaker Kingi decided to end the debate by giving his ruling on Ms Nyamu's dress code.
"Seantors are required not to enter the chamber lounge or dining room without being properly dressed; male MPs must wear collared long-sleeved shirts, a tie, a pair of socks and shoes.
Women, on the other hand, should wear clothes that are decent, formal, and are of business-wear nature.
Senator Nyamu, I'm afraid you do not fit the bill and I am going to ask you to leave the chambers, dress properly and come back to the chambers," he said.
By Hilary Kimuyu
Source-https://nation.africa/kenya
Karen Nyamu Ejected From Senate Chambers Over Inappropriate Dressing