Tragic End for Kenyan Student Who drowned At A Beach in Australia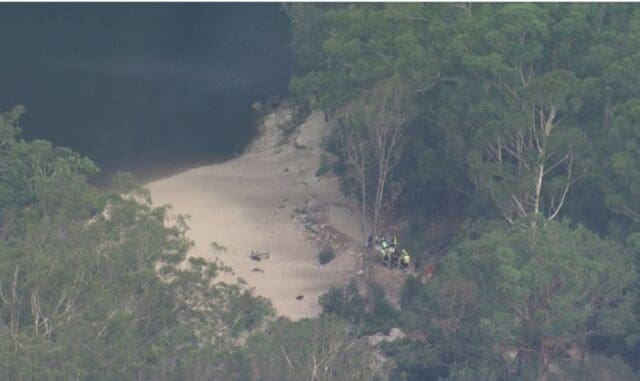 A Kenyan studen has tragically died after drowning at a beach in Australia. Losing a love one, especially at a younger age is one of the most painful stories that no one will ever want to imagine of.
According to Kass FM reporter Lemiso Sato Emmanuel, the dreams of the young bright Kenyan student have been shattered after she drowned at a beach in Australia.
The Kenyan girl who went to Australian  to further her Education at Australian Catholic University in Northern Sydney is reported to have passed on after drowning at Simmons Beach Macquarie Fields in Australia. Efforts by the Australian emergency response team to save her life after the accident went fruitless and her body was taken to Lidcombe Hospital for preservation as Investigations continue. Sadly, the deceased student is said to have been new to the country.
According to the Information available, Family, home relatives, friends, and Kenyans in Australia will today meet at 54a Elliston Street NSW 2162 for prayers and to offer financial support for the burial of the deceased.
May the soul of the departed rest in peace.
Report by: Nicholus Kitonyi
Source-https://ke.opera.news/
Rev 21:4 "He will wipe away every tear from their eyes, and death shall be no more, neither shall there be mourning, nor crying, nor pain anymore, for the former things have passed away."


Africa Welfare Association is a pioneer provider of services to it's Diaspora members in the event of loss of a loved one. We are entrusted with the welfare of the African Diaspora globally.
We are entrusted with the welfare of the African Diaspora globally. AWA was set up in response to the ever-growing demand for services at a critical time. With trusted partners, AWA will offer you benefits wherever you are in the world.
Alleviate stress with AWA
At some point, we have been with a grieving family or friend and come to learn that none of us are ever prepared to leave this world. When the time comes, we shall leave everything including our loved ones behind. With proper planning, you can alleviate the burden of the expense associated with your untimely departure at a time when your family and loved ones are grieving
Tragic End for Kenyan Student Who drowned At A Beach in Australia