Obituaries 4: Diaspora Messenger Obituary Archives
Obituaries 4: Diaspora Messenger Obituary Archives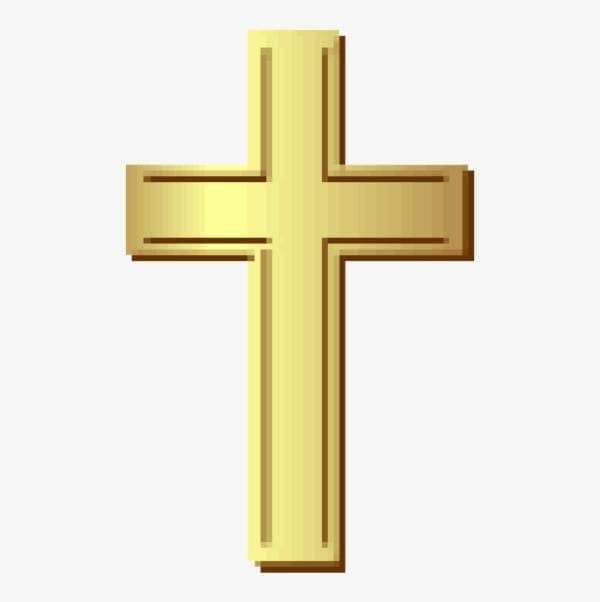 It is with a truly heavy heart that we share this sad news. A couple of days ago, on Wednesday June 25th, we received truly shocking news that Pat and Stella Njoroge's younger brother (the last born of a family of 5), James Gitau Njoroge passed away quietly in his sleep. James, who was known to many as Gitau (Git), had recently been admitted to Karen General Hospital for a day and he passed away on Tuesday night following medical complications. This is a truly sad event and has obviously caught us by surprise.
Most of you remember James very well as he spent the last 8 years in the USA and had just recently, this past December, returned to Kenya . He made many friends here and has left a lasting impression on many folks mostly with his outgoing personality and his charismatic nature. Our dear younger brother has now departed and is with the Lord. We take this opportunity to thank those of you who have called on us personally as well as via the phone. We are definitely comforted by your words of encouragement and your prayers.
Due to the unexpected nature of this event, we are reaching out to you to help us raise funds that will enable Pat, Stella and Andrew Njoroge fly back to Nairobi ASAP to pay their last respects to their younger brother and be with her family in this time of need. As you can imagine, this is an urgent request as the funeral has been planned for this coming week. We are kindly requesting you to assist us raise the required funds, We will forever be truly grateful.
A fundraiser has been set for Saturday June 28th at Grace Munius' residence, 12719 Layhill Road Apt 201 , Silver Spring , Maryland @ 3:00 PM . Or you can choose to drop off your donation at Bank of America (see info below). We are looking to raise the required funds as quickly as we can. We certainly appreciate your assistance.
As we try to come to terms with this loss, we are strengthened spiritually knowing that God gives and God takes away. Thank you again for your support both in prayer and in kind. We will definitely keep you posted on matters related to this event.
If you have any questions, please feel free to contact:
Erick Nyamwaya (C) 240-447-0607 (H) 240-686-8567
Janet Muniu – 240-535-4958
Bank of America
James Gitau Njoroge Memorial Fund
http://www.simplesite.com/JamesGitauNjoroge
May the Almighty God continue to Bless
It is with sadness that we announce the passing away of Mrs. Beth Uku this past Sunday, the wife of Mr. George Uku, the mother of Mr. Lawrence Uku, Mrs. Jane Ndaka, Mrs. Rose Uku, Mr. Morris Uku, Mr. Kyalo Uku, and Mrs. Lilly Uku, the mother-in-law of Mrs. Faith Uku, Mr. Eric Ndaka, Mrs. Rachael Uku, and Mrs. Diana Kyalo, the grandmother of Victor Lawrence Uku, George Lawrence Uku, Muoki Mutinda Ndaka, Muala Mutinda Ndaka, Faith Uku, George Musembi, Lisa Morris Uku, Lydia Morris Uku, Lisa Kyalo, Winnie Kyalo, George Kyalo, Mwikali Muyanga, and Kavithe Muyanga, the great grandmother of Steve Kyalo, Isaac Kyalo, and Jordan Ndaka. The funeral will be held on July, 5th.
Our prayers and condolences are with the Uku, Ndaka, Kyalo, and Muyanga families as they grief their mother/mother-in-law passing and as they prepare for the funeral. Thankyou for all the prayers and support of the family.
Muia Kivuvani 240-413-3086
Mutuku M. Mbingu 240 277 1028
Somba Ndeti 202 359 4296
Eric Ndaka 301 467 5910
The Late Elizabeth Wangechi Mwangi
At the age of 34, Wangechi leaves behind her parents, Andrew Mwangi Maina (Father),Jane Murugi Maina (Mother) who are in Kenya, and her three younger brothers, Alex, Franco, and Laban, and friends that still desire to talk and share joy and laughter With her. Our dear sister and friend is now gone, but her good deeds still live on through the lives she touched as a daughter, nurse, sister and great friend.
The People she touched in the little time that she was here on earth, is a testimony to the fact that Wangechi lived a "Purposeful Life".
Meetings are being held at her brother, Alex and wife Susan's place. Their address is 3210 Quartz Lane Apt. A-6,Fullerton CA 92831. The next meeting will take place this Friday, June 6th at 7:30 PM. There will be a second meeting on Saturday, June 7th at 7:30 PM. You are more than welcome to attend if you would like to support and encourage the family.
Moreover, we ask that you lift this family up in your prayers.
Friends and well wishers are meeting at St. Andrews P.C.E.A church Nairobi and at her parents' residence Loresho from Thursday 5th June at 5.30pm to 8pm daily, Monday to Friday and at 4pm on Saturdays. And at her brother's home in California on Friday 6th and Saturday 7th June at 7.30pm (3210 Quartz Lane Apt A-6, Fullerton CA 92831).
There will be a prayer meeting on Saturday the 7th from 6pm at her uncle's
Residence, 3 Azile Everitt, Blendon Terrace, Plumstead Common, LONDON SE18 7SR. For further information, please contact Stephen Ngahu 07947124973, Lucy Ngahun 07903384726, Serah Murekio 07984779765 or Alex Maina USA (909) 319-7827.
If you are unable to attend, but would like to help, you may make a deposit to Any Bank of America – account # 07500-44330 under Alex Mwangi. This account was set up to purely facilitate the funeral arrangement for Elizabeth
The late Susan Awuor Odaga Antonio
On Friday May 30, 2008 our beloved Susan Awuor Odaga Antonio passed away in Germantown, Maryland. She is survived by her husband, Tetteh Antonio and two children, Korletey and Korlekie, as well as her parents James and Asenath Odaga, and siblings, Peter and Adhiambo Odaga.
A memorial service will be held to celebrate her life on Saturday, June 7, 2008 from 12 Noon to 4.00 PM at
St. Paul United Methodist Church, 2601 Colston Drive, Chevy Chase, MD 20815 (at the corner of East-West Highway and Grubb Road).
The family requests that in lieu of flowers contributions be made to the scholarship fund for her children Korletey and Korlekie Antonio.
The late Jennifer Wangari Waithaka
The Lord giveth and the Lord taketh away
It is with humble acceptance of God's Will that we announce the death of Mrs. Jennifer Wangari Waithaka of College Station, Texas which occurred on Monday, May 26th, 2008 at St. Joseph's Regional Hospital. Jennifer had cancer and had been in and out of hospital since July, 2006.
Jennifer was the beloved wife to Mr. Waithaka Mwangi and mother to Daniel Waithaka, Joseph Waithaka and John Waithaka. Daughter to the late Mr. Joseph Kibugi and Mrs. Monica Kibugi. Sister to Lucy Mumbi, Anne Muthoni, Scolar Wanjiku, George Kinge, Paul Gathage, Francis Mwaura, Peter Njuguna, Sylvester Ruhiu and George Githeng'u.
The funeral service will take place at
College Heights Assemblies of God
Funeral time is Saturday 6/7 at 10:30 am
From Houston airports to college station
***********************************
Donations can be sent to:
BANK NAME:

Bank of America (111 University Drive East, College Station, TX 77840)
ACCOUNT NAME:
WAITHAKA MWANGI
(1)
DOMESTIC WIRE TRANSFER
ABA
/ROUTING NUMBER:
026009593 ACCOUNT NO: 005781713226
ROUTING NUMBER:
111000025 ACCOUNT NO: 005781713226
(3)
INTERNATIONAL WIRE TRANSFER
SWIFT CODE: BOFAUS3N ACCOUNT NO:
005781713226
Please include the Bank Address in ALL transactions.
Bank of America, 111 University Drive East, College Station, TX 77840
Friends are meeting at the family Residence at 3804 Snowdance Court, College Station, TX 77845.
For more information you can contact the following:
College
Heights
Assemblies of God:
Leslie DeHerrera – (979)324 0499/(979)690 1147
Family:
Mwangi Waithaka (979) 571 2472
Funeral time is Saturday 6/7 at 10:30 am
Location
4100 Old College Rd
Bryan, TX 77801
(979) 846-2777
From Houston airports to college station
The late Mark Gatoho
It is with much sorrow that we announce the death of Master Mark Marvin Gatoho. Mark is a 19 year old son of Mary and Henry Kerich. Mark was reported missing early morning around 3:40 a.m.whern the police found his car by the Katabwa River. Family friends and the Kenyan Community are meeting every day at Mary and Henry residence at 6:00 PM for prayers and family support. Lets come all and show our support to one of our own. Other plans will be communicated later after the family meetings. Their address is 11609 Erwin Ridge Avenue, Charlotte North Carolina 28213.
For more infomation you can call the house phone 704 688 0152.
Hillary Biegon 704 526 8478
Pastor Zachary Kariuki 704 264 6478
Dr. Joe Karogi 919 961 9628
The Late Joanne Nyawira Kamwene
With deep regret we announce the death of Joanne Nyawira Kamwene.
She was the younger sister to Sandra Mumo. Sister Joanne went to be with the Lord on Wednesday, May 14th 2008 at the Nairobi Women's Hospital – Kenya.
Friends and relatives are meeting for prayers at the residence of Sandra Mumo & Patrick Muasya from 7p.m.
14801 Cartagena Drive
Gainesville
VA, 20155.
Cell # 703 859 6407
Sandra and Patrick will be leaving for Kenya on Tuesday the 20th May, 2008 for the funeral of the late Joanne Nyawira Kamwene.
May her soul rest in peace.
Joyce
Organizing Secretary
KCFA-DC Chapter

It is impossible for that man or woman to despair who remembers that his Helper is Omnipotent.
DEATH ANNOUNCEMENT OF A KENYAN
FOUND DEAD IN HIS APARTMENT
The late David Chege Mathe
WE REGRET TO ANNOUNCE THE SUDDEN DEATH OF A FELLOW KENYAN, DAVID CHEGE MATHE OF BROCKTON, MA. MR CHEGE-26 YEARS OLD- WAS ORIGINALLY FROM NAKURU, KENYA. HE HAD SERVED WITH THE NATIONAL GUARD IN IRAQ BUT WAS NOT IN ACTIVE DUTY DURING THE TIME OF HIS DEATH AND THEREFORE HAD NO MILITARY BENEFITS.
MR CHEGE WAS THE ELDEST OF 3 BROTHERS WITH NO IMMEDIATE RELATIVES HERE IN THE U.S.A. PRAYERS ARE BEING HELD EVERY EVENING (6PM- 8P.M )@ JOSEPH KINYUA'S RESIDENCE 41 WHITMAN ST. BROCKTON MA 02302.
THERE WILL BE A FUNDRAISING EVENT ON SUNDAY MAY 4TH 2008 @ ST. LUKES INTERNATIONAL CHURCH, 10 BEDFORD ST., ABINGTON MA 02351 AT 3 P.M TO CATER FOR HIS PARENTS' PLEA WHICH IS TO TRANSPORT THE BODY HOME FOR BURIAL.
PLEASE ACCEPT THIS AS AN OUTCRY TO OUR KENYAN COMMUNITY TO AID A FAMILY OF A FALLEN FELLOW KENYAN IN DESPERATE NEED.
AN ACCOUNT HAS BEEN SETUP TO HELP IN TRUST FOR DAVID CHEGE MATHE AS FOLLOWS:
FOR FURTHER INFORMATION, PLEASE CONTACT ANY OF THE FOLLOWING:
1. JOSEPH KINYUA 508 208 5881
2. JOSEPH NJUGUNA 508 269 6456
3. ALICE WANJOHI 508 345 2673
4. PATRICK KARANJA 617 480 0027
5. AMOS WANGOMBE 781 985 9249
6. PAUL WAITHAKA 508 232 0382
7. TONY KABUGA 781 223 5897
8. JACOB THUO 978 804 6978
Death Announcement Of George Waiyaki And Financial Assistance
The late George Waiyaki 1981-2008
It is with humble acceptance of God's will we announce the sudden death of George (Georgie) Waiyaki which occurred on April 22, 2008 in Bedford, Texas.
Beloved brother to Frank Wambaa and Samuel Karanja.
Prayers will be held daily from April 24th – May 2nd at Frank's residence in Dallas: 5055 Pearl Ridge Drive Apt 1214 Dallas, TX 75287; starting 7 pm to 9 pm.
The memorial service will be held at Upendo Church: 916 North Jupiter Road Garland, Texas 75042 at 2pm on Saturday May 3, 2008.
Please email Frank with your condolence's at [email protected]) You may also contribute to sending George home to Kenya by depositing funds to Washington Mutual Bank Account #3121414788 Routing #111993776.

Please contact Mary Anne Waithaka ([email protected] / 817-881-7186), Abraham Kirwa ([email protected]/ 214-573-3522), or Mike Kithua ([email protected] / 972-252-8588) for more information regarding the prayer meetings, and memorial service.
"

Blessed are those who mourn, for the
The late Mrs. Flora Muthoni Muriuki
The death has occurred of Mrs. Flora Muthoni Muriuki who passed away in Kenya. She was the beloved mother of Pastor Peter Kiritu Muriuki of Baltimore Maryland and mother in-law of Hannah Muriuki. She was the mother of Beatrice Nyaguthii Wachira of Karatina Kenya.
Friends and brethren will be meeting daily for prayers at
Faith & Grace Worship C
enter at 8800 Philadelphia Rd, Baltimore MD 21237 from 7.00 pm. More information about the burial arrangements will be provided later.
Pastor Peter and Hannah muriuki can be reached at 443 627 3813
May the Lord rest her soul in eternal peace
Promoted to Glory-
Princess Vivian Njoki Mukiri
Vivian was only 5 years when she succumbed to cancer. She requested to sing at last sunday's service and passed on on Thursday. What a way of saying goodbye!
We the Mukiri family would like to announce the promotion to glory of Princess Vivian Njoki Mukiri on April 10th2008. She was the daughter of George and Zippy Mukiri, granddaughter of sister Alice Mukiri of Kidfarmaco, as well as Bishop Patrick and sister Anne Mungai of Calvary Temple, Buruburu.
There will be a memorial service and fundraiser on Sunday April 13th 2008 scheduled for 5pm at Christ Harvesters Ministries International 562 Wylie Rd, suite 6-12 Marietta GA, 30067, USA. A visitation at the funeral home will be conducted on Friday April 18th 6pm-9pm and Saturday April 19th 9am –11am.
A funeral service will be held thereafter at Christ Harvesters Ministries International on Saturday April 19that 12pm followed by the laying of the body at Kennesaw Memorial Park 1306 Whitlock Avenue, Marietta GA 30064.
Family and friends are meeting daily for prayers at 7pm at the Mukiri's residence, 2011 Sandalwood Dr., Atlanta GA, 30350. An account has been established at the Bank of America for contributions to assist the family with funeral expenses.
Account name: George Gathuru
Routing number: 061000052
Account number: 334008496788
For more information, please contact
Njemson Mukiri- (404)-488-5476
Caroline Barter- (770)- 309-6149
Mary Kinuthia- (678) 755-2415
Sonia Wairimu- (651)239- 5284
A battle well fought and a life well lived, we will always love you Princess!
Death Announcement of professor Stephen Kinoti's Son
We regret to report the sudden death of Mr. Edwin Mutuma Kinoti that occurred in San Francisco on Friday morning 4/4/08. Mutuma was the son of Rachel Tina Kinoti and Professor Stephen Kinoti of Rockville Maryland. He is the brother of Mukami Kinoti Kimotho (Pittsburgh), Nina Kagendo Kinoti Metz (New York) and Lee Kithinji Kinoti (Denver). He was a brother in law to Kim Muhota and Christopher Metz. Mutuma was also the uncle to Ruha Muhota Kimotho. Mutuma lived in Denver Colorado and had gone to work in San Fransisco where he passed away in an accident. Please remember the family in your prayers. There will be prayers at the parents home in Rockville on Saturday the 12th of April at 6:00 PM. The address is
10753 Gloxinia Dr.
Rockville, Md. 20852
The late Edwin Mutuma Kinoti
THE LATE SAMUEL GOIMA MICHIEKA (MARCH 1982 – APRIL 2008)
The Death has occurred of Dr. Samuel Goima Michieka (Mose) of Karen, Nairobi. Dr. Michieka died of a road accident in Nairobi on April 4th, 2008. He was the son of Mr. David Ombogo Michieka and Mrs. Mary Michieka.
He was a brother to Diana Michieka, PA., and Mbula Michieka – Lobosky, Miami.
Beloved nephew of Sister Grace Nyatome, NJ., Brenda Michieka, NJ., Isabella Michieka, TX., Rose Michieka,TX., Eleese Onami, DC., Abigail Ouko, DE., Helen Nyabiosi, DE., Martha Onyambu, NC.
Amenya Michieka, TX., Thomas Michieka, MA., Stanley Michieka, NJ., Paul Ouko and Joseph Nyabiosi of Delaware, Hezron T. Maturi,MN., Zablon M. Nyarangi, NC.,
Edward
Mogaka Onyiego, NC., David Ogega Omete, TX., Simeon Nyatome, NJ., Robert Onchiri, NJ.
He was brother in law to Francis Obuya (PA) and Rurie Lobosky (FL).
He was beloved uncle to Alex, Maria, Al and Antoinette.
Cousin to Prof. Richard Nyamwange and Monica Nyawange, Terrence Onami, Sammy Tirimba Michieka, Moraa Michieka, Fred Michieka, Moraa Nyamwange, Daphne Ogega, Kate Nyatome, Nyakundi Michieka, Eric Oenga, Patroba Michieka, Phillip Nyamwange, all of NJ.,Prof. Thandi M. Onami, TN., Kepha Nyamwange, DE., Keen Machuki Nyamwange, Ill., Lyneth Nyabiosi, DE., and Nyamusi Kiari
e
, TX., among others all of USA.
Friends and relatives are meeting at Diana's house for condolences and fundraising to assist family to travel to Nairobi for the funeral.
There will be a memorial service in Delaware on Friday, April 11
at 7pm details as follows
LOCATION : Abundant Life Ministry Church
42C Albe Dr. Newark DE 19702
TIME: 7:00PM
DIRECTIONS CONTACT : Kennedy Nyairo tel # 908 672 6044
Diana Michieka 610-364-1676
Francis Obuya 610-587-5578
Moraa Michieka 302-384-2786
THE LATE DR. MWANGI KARANGU
It is with humble acceptance of God's will that we announce the promotion to glory of Dr. Mwangi Karangu on March 10th, 2008.
Prior to his demise he was a distinguished professor of economics and statistics at Morgan State University, Baltimore Maryland and at Coppin State University where he was an adjunct professor.
Over his lifetime Dr Karangu made immense contribution to his Kenyan/Africa community as well as other minority groups. Dr Karangu cherished the value of education and was vocal in encouraging young minds to pursue education to the highest echelon of academia. He is credited to have been directly and indirectly involved in bringing a lot of Kenyans to the USA to further their education. Dr Karangu wore many hearts, namely: father, grandfather, teacher, mentor, counselor, elder, role model and community leader.
People are meeting daily for prayers and funeral arrangements at: 2353 Hamiltowne Circle, Baltimore Maryland 21237.
Any financial assistance towards the cost of the repatriation of the body to Kenya will be much appreciated and can be paid to:
Account Name:
Anna Karangu or James Karangu
Bank:
Municipal Employees Credit Union (MECU)
Routing number:
252076468
May God rest his precious soul in eternal peace.
The Viewing of the body will be on the Friday March 14th 2008 at Vaughn C
Greene funeral home 4905 York Rd Baltimore MD between 3.00 pm to 9.00pm
There will be a Fundraiser on Thursday13th of March 2008 at 6:00 at 2353
Hamiltowne Circle, Baltimore Maryland 21237. (James Karangu's residence)
There will also be a Memorial Service on Saturday 15th of March 2008 at 10:00
am
at the Rock City Church, 1607 Cromwell Bridge Rd, Baltimore MD 21286.

For further information you can also reach the following people:
James Karangu 410 790-6411
Mugo Gachucha 443 838-4802
Steve Mwangi 443 621-0551
Dickson Kamau 443570-8680
Abidah Wangui 410 736 2544
www.diasporamessenger.com
Divers recover body of a Kenyan man who fell in Sudbury River
Report from FRAMINGHAM,Massachusetts says tha
t Divers have recovered the body of a Kenyan man who fell into the frigid Sudbury River from the nearby Massachusetts Turnpike.
A spokesman for Middlesex District Attorney Gerry Leone said Monday the remains of Samuel Githiabii were found about a quarter mile from where he fell into the river.
Corey Welford says it appears the 30-year-old man had pulled over due to an undisclosed medical problem that he was experiencing Sunday night.
His vehicle hit the guardrail before he got out of the car and fell into the river.
Other passengers were in the car. Investigators don't believe foul play was involved.
The Late Samuel Githiabii
Dear Kenyans and Friends,
It's with profound sorrow that we relay the sad news of the passing away of our dear brother, father and friend Samuel Githiabii, popularly known as 'Sam Mrefu', member of the Kenyan community in Boston MA.
Sam was driving westbound on the MassPike on Sunday March 9 at about 8 PM , when he complained of a headache to his two friends who were riding with him .As per witness reports , Sam tried to pull over the car to the side of the highway and in so doing hit a guardrail. Sam exited his vehicle to check on the damage when he accidentally tipped over and fell into the frigid Sudbury River. A massive search effort conducted by State Police divers led to his body being recovered the next day , Monday, March 10 th, 2008.
Sam is survived by his loving parents Ephraim Gitonga and Mary Wangui both of Thika. He also leaves behind his four year old son Joseph Ndungu (JoJo), his sister Cecilia Jemimah Njeri, brother Francis Gitonga, sister-in-law Hellen Kibuika, nephew Gabriel Gitonga all of Boston, MA and brothers Lawrence Muthoga and John Mwangi of Thika and friends from both Thika, Kenya, and in the USA.
Friends and family are meeting daily for prayers at 8pm 61 Ingalls Street, Lynn MA 01902.
Related News
MSNBC
The Boston Channel
Donations to help out with the final funeral expenses can be sent to
Francis Gitonga
Bank of America , Account # 004620094560
For more Info, Contact the following
Patrick Kaba : 781-521-0903
Owen Njuguna :781-983-5472

or call 781-598-8329
The Late Raphael Karanga Keingatti
With gratitude to God we announce the passing of our brother, father and friend, Raphael Karanga Keingatti, after a brief illness.
Karanga was called by the Lord on Monday, March 3, 2008 at the University Hospital in Columbia, Missouri, U.S.A. He is survived by his wife, Mary and three children – Jude Keingatti (7), David Kimani (5) and Briana Nduta (3).
Friends and well wishers are meeting in Columbia for funeral arrangements.
A fund-raiser (Harambee) will be held at his residence (5011 Alpine Dr., Columbia, MO, 65202) on Saturday, March 8,2008 at 3:00 p.m., followed by another one the next Saturday (March 15, 2008).
Kindly send your donation to this Bank of America account number: 354003031308 (routing number 081000032). Checks should be made payable to Mary Keingatti and mailed to the residential address above. All donations shall go towards his funeral expenses, hospital bill and children's welfare.
For further enquiries, please contact any member of the funeral committee listed here: Uche Onyebadi (
[email protected]
), Joseph Mwangi (
[email protected]
), Phillip Gitau (205-563-2917), Esther Njuguna (573-639-9410), Mary Keingatti (573-529-6214) and Loise Mumbi ([email protected]).
1st ANNIVERSARY
It is exactly one year since you left us and went to be with the Lord. Not a single day has gone by that we haven't thought of you. We miss you so dearly, we miss your smile, laughter, and with the confidence you portrayed in life.
Our lives were change forever, and the gap your left can never be filled. Your fond memories keep us going. We know we shall meet again
You are fondly missed by your parents, brothers, sisters and all family and friends. The Gichumbi family would like to thank all our family and friends who stood beside us, gave their money and time so we send her back to Kenya. We would like to give our sincerest thanks to the KCFA Dc Chapter for all the time, prayers and financial support they provided for our family
May the Good Lord bless you abundantly.
DEATH AND FUNERAL ANNOUNCEMENT
We regret to announce the untimely death of our beloved brother Mr Joram Shejenje. Joram died in the early morning of 03/04/2008 in the hands of assassins while on his way home from work.
Until his death, Joram lived in Baltimore, MD with his younger brother Gilbert. While alive, Joram was a hard working young man, easy going and dedicated to the works of God. He believed in the law of "Love thy neighbour as you love thy self." A cheerful giver who didn't hesitate to help people in need.
Family and friends are meeting daily at 6pm for prayers and funeral arrangements at the late Joram's home at 1118 Tace Dr, APT 2A, Essex, MD 21221. For more information please contact:
Gilbert (Joram's brother): Cell: 410-330-4322
Victor Elolo: 443-846-4100
Any financial assistance towards the cost of the repatriation of the body to Kenya will be much appreciated and can be paid to:
Account Name: Gilbert Imbayi
Routing number: 052001633
My name is Pamela Achieng of Cockeysville, Maryland, my sister Francisca Ngesa who hails from Siaya died of pacreatis on Monday 11th February, 2008. She had gone through a long illness and was admitted in Kenyatta National Hospital Private Wing.
Francisca Ngesa was the daughter of Mr. & Mrs. Anyiko of Alego, Ndai. She was an employee of Warren Kenya before resigning and starting her own business.
She incurred Hospital bills amounting to close to three hundred thousand which the family is finding difficulty in raising along with the funeral expenses.
My Father suffered severe stroke in June, 2005 and has also been incurring huge hospital bills every now and then. The cost of his hospitalization, and medication has also taken a huge toll on this family.
************************************************
Beatrice was killed in an automobile accident caused by a man fleeing a routine traffic stop.
Omoro, 32, of the 18300 block of Lost Knife Circle in Gaithersburg was taken to a local hospital, where she was pronounced dead.
************************************************
Kenyan Found Dead In California
Eric Kabugi
Eric Kabugi 29 yrs came to the US in 1999 as a student admitted to one of the universities in Minneapolis Minnesota. Then he relocated to California where he has cousins.
His family is among those displaced in Eldoret where he used to live prior coming to the US. His body is kept at San Bernardino,California
************************************************
ANNOUNCING THE PASSING AWAY OF RICHARD OWITI OLOO-ANDHOGA.
Dear Friends and Family,
We are sad to announce the passing of our BELOVED Brother – RICHARD OWITI OLOO-ANDHOGA, known to most as "BOOM"
(Former Chief District Officer of Kiambu and Limuru, Presented with Honors by former US President, Hon. Jimmy Carter).
Richard leaves behind his wife Dr. Mary Andhoga (Awarded First Woman Surgeon in Kenya), Son Karma Owino Andhoga,
and daughter Sylvia Anyango Andhoga, who live in UK.
Son of Mama Kesia Nyawara and Baba Apollo Oloo.
Brother to Hassan Burhani, Dorcas Canadas, Jayne Andhoga-Staussi, Marilyn Oloo, the LATE Rose Oloo, Elizabeth Oloo,
Susan Oloo-Oruya, William Odongo, Lillianne Nyawara and Junnette "June" Nyawara.
Richard was taken ill three days ago and was rushed to Kisumu Hospital. This morning we got word that he was stable, but
at 6 pm (US time) we were informed that Richard had gone to be with the Lord!
The family is trying to find solutions to transport Richard to his resting place in Western Kenya, but with the chaos in Kenya
we are still not sure how we'll accomplish this. GOD WILL ANSWER OUR PRAYERS!
Warm regards,
June and the Oloo-Nyawara Family
************************************************
The late Mrs.Esther Wangui Kamau
BURNED ALIVE IN KENYA VIOLENCE
The late Mrs.Esther Wangui Kamau was born in 1951 at Ndia-ini Village,Nyeri District.She was the second child of Mzee Gachingiri and Martha Wanjugu.
Sister to Erastus Gachingiri of St.Louis, Leah Njoki of Nakuru, Moses Njuguna, Mombasa,Grace Ndegwa,Nyeri, and David Mwaniki of Mombasa. She was aunt to Joshua Wachira and Harry Githinji of St.Louis.
Esther was burned alive in her house last week during the political crises after December elections. She will be buried on January 18Th at the Church of the Torch Thogoto Cemetery.She has left behind her husband Rev.Solomon Kamau Macharia, three daughters, Nyambura, Nyaguthii na Wanjiru.

The Memorial Service will be held at The New Horizons Presbyterian Church at
5.00 pm, 9424 Everman Avenue, Overland, MO 63114-3308
************************************************
THE LATE JOSHINE MUTHONI MUTURI 1932-2008
The Lord gave her to us and has taken her back. May her soul rest in peace. Amen!
We are sad to announce the death of sister in christ, Joshine Muthoni Muturi (Mama Muturi).She is from Thogoto sub-Location, Kikuyu Division, Kiambu District.She is the mother of Steve Kioi and Grace Waithera of Massachussetts USA, Gabriel Nganga of Melbourne Australia and other children and grandchildren in Kenya. The funeral will be in Kenya on 4th January 2008.
************************************************
ANNOUNCEMENT
The late Perith Nyacomba Mwangi
It is with profound sorrow and humble acceptance of Gods will that we announce the death of Perith Nyacomba Mwangi, formerly of KPLC, and London UK, on 3rd December, 2007, due to cancer. She was the wife of James Njoroge Ngugi, mother to Peter Ngugi (Light Academy) and Ruby Nyambugi (formerly of Nairobi Pentecostal Church Academy). Daughter to the late Titus Mwangi Ngatia "Tito" and Agnes Wangu Mwangi of Karen. Daughter-in-law to the late Peter Ngugi and Penninah Ngugi of Lavington. She was a sister to Ngatia, Gicheru, Wamuyu Thomas (USA), Mucemi (Farmers Guide magazine), Wahome, Grace (ReUnion), Kanyora, Frankie, Lydia "Shana", Eva (France). Sister-in-law to Jennifer (UK), Susan Kuria (O.P), Micheal, Steve and Jane Wainaina (USA), Martin (D.H.L), David and Evanson.
Friends and relatives are meeting daily at All Saints Cathedral (M.P.H) at 6pm for funeral arrangements. A special fund-raising meeting to off-set the hospital bill will take place at the same venue on Monday 10th Dec. beginning at 4pm. The cortege will leave K.N.H mortuary at 9am on Thursday 13th December for funeral service at All Saints Cathedral at 10am. Thereafter burial will take place at Langata cemetery at 12.30.
Her memorial Service will be held on Sunday the 16th December 2007 at Phoenix Hall next to Sainsbury Crystal Palace SE19 3EQ, as from 10am-1pm. The service shall be lead by Pastor Nderitu (Back to God Ministry) 07956823406. For further details contact Lucy Ngethe at 07946152791 or Mumbi Njihia at 07961463172. It is God who gives and he is the who takes. Glory to His name.
"May God grant her soul eternal times of refreshing".
************************************************
The late Virginia Wanjiru Njoroge
Virginia was the 6th born in a family of ten,she is sister to Isaac Kiongo Njoroge of Washington DC,Joyce Waithera Njoroge of Mt Ranier Maryland and Benson Njoroge of Kansas

.

She was the daughter of the late George Njoroge Gakere and Mrs Philomen Nduta Njoroge of KIAMBU-DISTRICT ,GITHUNGURI-DIVISION, GIATHIEKO-SUBLOCATION ,KIANJOGU-VILLAGE
Friends and relatives are meeting everyday at her sister place
4217 EASTERN AVENUE APT 1
MT RANIER 20517 MD @7.00pm
Also, the Organization of Kenyans in

Kansas City

(OKKC) in conjunction with the Kenyan Community in

Kansas City

are coordinating a fund raiser to send the bodies of Virginia W. Njoroge, and her 3-week-old daughter to

Kenya

.
****************************************************************************
Kenyans and friends of Virginia Wanjiru Njoroge's family who reside in Washington DC metro Area
invites you to a memorial service and a fundraiser to contribute toward shipping the Body of Virginia to Kenya and to help with financial needs and other obligation.Virginia had a brother and sister living in Washington DC metro area ,Isaac Kiongi Njoroge and Joyce Waithera Njoroge.The other brother Benson Maina Njoroge lives in Kansas City.
The memorial service will be held next Sunday, 2nd December 2007 at Disciple Fellowship int'l Church(DFI)Address:Forest Oaks Middle School
651 SayBrooke Oaks Blvd
Gaithersburg, MD 20877.
The program is as follows

:
10.30 to 12.30AM Normal church service.
1.00 to 2.30PM -Memorial service and Fundraiser
Also,Friends and relatives are meeting everyday at her sister place,
4217 EASTERN AVENUE APT 1
MT RANIER 20517 MD @7.00pm
For further information,contact:
Isaac Njoroge(virginia's brother)-202 460 6213
Pastor Paul Mulani-240 286 9523
Pastor Maurice Kinyanjui-301 928 5727
Eva Isaac Kariuki (diasporamessenger.com)301 528 4689
HERE BELOW IS INFORMATION ON HOW TO MAKE CONTRIBUTION TO THE NATIONAL MEMORIAL FUND.
Bank Deposit into Memorial Fund:
Any US Bank location under Virginia W. Njoroge Memorial Fund.
Account number RT#101000187 acc# 145570253073
.
Local Drop Off Point
New Century Imports
9934 W. 87th St Overland Park KS 66212
Postal Service
Virginia Njoroge Memorial Fund c/o OKKC P.O BOX 46135, Kansas City MO 64134
THE LATE BENJAMIN MUTISYA MALILE
With the humble acceptance of God's will, we announce the passing onto glory of our beloved dad on 21/11/2007 at Mater Hospital, Nairobi Kenya, after a long battle with Chronic Obstructive Pulmonary Disease (COPD).
Benjamin Malile was: Husband to late Beatrice Mutisya and Esther Malile. Father to the following
:
Rose Kanini Mutisya, Esther Mutisya,Thomas Musembi Mutisya, Agnes Mueni Kivuvani,Mirriam Ndunge Mutisya,Julius Mutua Mutisya,Justus Mukima, Sarah Wa
v
inya Mutisya, Moses Mutuku Mutisya,Liz Mbatha Mutisya,Stephen Muswii Mutisya.
Brother to late Muasya Malile, J.M Mukima, late Nzisa Maithya, late Katee Muteti, Wanza Mwalili, Nthenya Nzioka, Mwikali Munuve, late Nduku Kioli.
Son-in-law to late John Kilonzo and Jotham Muswii.
Father-in-law to Stella Nzilani, Muia Kivuvani, Anna Ndulu, Mirriam Nzilani. He is survived by many grandchildren and great grandchildren.
Funeral will take place on December 8th 2007 at Makueni, Kenya.
Friends are meeting at the Kivuvani Residence to condole the bereaved. A prayer session and fundraiser for Hospital and Funeral expenses is planned at the Kivuvani Residence at the following time and venue:
Date: Friday, November 30, 2007
Venue: Kivuvani Residence
Silver Spring
, MD 20906-1954
Contacts:
Julius Mutua Mutisya (202) 468 4037
Mutuku Mwania (240) 401 7583
Somba Ndeti (202) 359 4296
We wish to announce the Death of Mrs Regina Mutisya In-law to Pastor Andy & Nancy Kamia which occurred in Nairobi after a surgery on Friday 11-16-07.
Friends are meeting daily from 6.00 pm for prayers and burial arrangements at pastor Andrews' residence at 818 A Cinnamon Ridge Place, Cockeysville MD 21030.
THE LATE MZEE DAVID MASAKU
LIFE AND TIMES OF A MASTER CARVER

Mzee David Masaku passed away on November 11 2007. Funeral arrangements are ongoing at his house in Davenport Fl. He will be buried back home in Kenya. You are all invited to attend a fundraiser to help with funeral expenses at his house in davenport fl on Nov 17 2007 from 5pm. If you cannot make it to the fundraiser please contact either of the following people. Your contributions and prayers are greatly appreciated.

Boniface Kithome
352-516-0121
[email protected]

Dominic Wambua
407-361-7239
[email protected]

Mbisi
321-443-2065

Pastor John Kipeen
407-802-7813

Amos
407-722-2444

Ezra Ndolo
352-217-9808

The memorial service and viewing of the body will be held on Nov 24th 2007 from 10am to 1pm at Streams of Life Worship Centre located on 3016 west vine street Kissimmee Fl 34741.

Click on the link below for more infomation on Mzee Masaku
Dear Friends and relatives

,
We sadly announce the sudden death of Peter Saul Maina of

Stone Mountain Georgia

. He passed away on Saturday morning 27th October in a tragic road accident in

New Jersey

.
The family and friends will meet for prayer at

Briarcliff

Baptist church on

3715 Lavista Road. Decatur, GA 30033

on today Tueday 30th October at 7.00pm.
Please continue to pray for the family.
Sincerely,
Geoffrey Kibii
For directions, feel free to call Benson Kinyau on 6784518262 or Geoffrey on 6787542390
Another Georgian Kenyan killed in road wreck
Dear Friends,
Its with sorrow to announce departure of Mr. Peter Maina of Stone Mountain Ga. who died in road accident in New Jersey early morning Saturday 27th October 2007. The accident is under investigation and his co-driver is listed in stable condition at an area hospital. Prayers are highly coveted at this time of grief, the deceased left behind 2 young children. We believe in God of miracles for healing upon the one at the hospital a Georgian-Kenyan called Hilary Kirori Wa Motoku.
Funeral arrangements are being worked out and we will inform immediately. Please pray for healing and peace upon the families affected and for quick recovery for Mr. Hilary Kirori Wa Motoku.

Sincerely,
Andrew Kathuri
678-967-4875
"all things are possible to them that believe."
Esther Kinyanjui – Funeral arrangements
Meetings to be held daily at 6 PM until burial arrangements and all pertinent details have been finalized.
Action:
Find a funeral the vicinity of Lynn, MA. Esther to be moved from Salem Hospital to the Funeral ASAP.
Individuals to follow up on this action item: Elizabeth Gichini, Leonard Kanja and Sam Njumbi
Pledges:
$ 100 or more. All checks written out to Margaret Kinyanjui, and mailed or delivered to 130 Adams Street, Lynn, MA 01902
Fund raising:
Scheduled for 10/28/2007, a local church in Lynn MA at 3 PM, waiting on a final confirmation Leonard Kanja to follow up on this confirmation.
Distribution via email
: Hilda will forward a memo to other Kenyan web links providing details pertaining to the upcoming fundraiser on 10/28/2007, as well as information
******
******************************************
The Late Teresa Maloba 1939-2007
On Thursday October 4, 2007 at (3:00 Am) Teresa Ajiambo Maloba went to be with the Lord. Teresa was born in 1939 in Busia District, Western Kenya. She is the wife of Josphat Maloba and the mother of Ben Maloba of DFI Church Gaithersburg Maryland. Teresa was diagonised with Bone Marrow Cancer in June, 2007 at University of Maryland in Baltimore. She went back to Kenya in August 2007 to undergo treatment at Coptic Hospital in Nairobi where she passed away.
During her stay in U.S ,Teresa extended her passion of Christ at the local Church in Washington DC Metropolitan area (Disciples International Fellowship church). We celebrate her life for she has been a mother, a friend to many, especially to her 3 year old grand Daughter "Nicole" who she spent most time with while she was in the U.S.
There will be prayers and fundraising on Saturday October 13th at Forest Oak Middle School in Gaithersburg starting at 4.30 pm to carter for the outstanding bill and funeral expenses. The address is 651 Saybrook Rd, Gaithersburg MD 20877
.
Feel free to call Benson Maloba(son) and Mary Maloba(daughter-in-law). They need your encouragement during these tough moments. You can visit them every evening from 7pm.
Benson &Mary Maloba
7806 Scotland dr
Potomac, MD 20854.
Tel 240-643-2068
240-643-0829 and 301-299-3268
******
******************************************
We regret to announce the death of our beloved Brother Mr. Francis N. Murage on 9/17/2007 after a very short illness. He leaves behind a Wife Anne and a small girl. The Funeral arrangements and means to transport the body home (Kenya) is ongoing at his resident in Ballston Lake, NY.
We are calling on all well wishers to assist with funds.
All Deposit can be made to:
Bank of America, Clifton Park, NY
4 A Sylvan Tier,Ballston Lake , NY 12045,
******
******************************************
The Late Samuel Mureria 2001-2007
On Saturday, September 26, 2007 Samuel Mureria(Sammy) went to be with the Lord. Born in 2001, Samuel was the son of Patrick Mureria and Selina Nguku.. Samuel leaves behind two brothers, Emmanuel and Timothy.
There will be prayers and a fundraising this Sunday September 30th, at his parents' home 664 Patriot drive, Lancaster PA 17601 starting from 3.00 pm. Burial will be held in Lancaster October 6th 2007 at African community church of Lancaster at 601 Rohrestown, Lancaster PA 17603..their phone number is 717 397 5476.
Samuel we loved you, but God needed you to rest. May His name be given the glory
.
************************************************
Memorial service for mama Ruth Sakuda
The Late Mama Ruth Sakuda 1930-2007
************************************************
On Saturday, September 8, 2007 Ruth Sakuda went to be with the Lord. Born in 1930, Ruth was married to Jeremiah Kaamba Sakuda (Deceased). Ruth leaves behind the following children: Virginia Kilelu, Simon Sakuda, Josephine Kodonyo, Moses Sakuda, Peris Koitee, Gideon Sakuda, Joseph Sakuda and Geoffrey Sakuda.
She was admitted to hospital earlier in the week due to critical levels in high blood pressure and high sugar levels. We know that she has gone to a better place. The family and friends covet your prayers as they work out all logistics involved. Above all, may the abundant grace of God continue to abound. We give thanks to Him in all situations knowing that He is in full control. We celebrate her life for she has been mother to many.
Friends and family are meeting in:
1. Lancaster, PA (At Gideon & Catherine's Residence – Tel: 717-519-7483)
2. Baltimore, MD (At Joseph & Lynn's Residence – Tel: 443-834-8810 or 410-407-9708). There will be prayers Wednesday (Sept 13th) & Friday (Sept 15th).
*********************************************************
Dear friends
The family of peter Njoroge are sad to announce the death of Peter Njoroge's father mzee George Ndebe Njoroge. His is the father of Peter Njoroge(Baba G),Joel Njoroge and Lydia njoroge all of Maryland,USA and Lucy Gatambui and Ruth Mbogo of Nairobi Kenya.
Prayers will be held at Peter Njoroge's house on Thursday 9/6/07 at 6.00pm.The address is :-14824 Windmill Terrace, Silver Spring, MD 20905.Tel:301 388 0810
************************************************
The memorial service for mama Ruth Sakuda will be on Saturday 15th September 2007 in Lancaster PA at Roherstown mennonite church, address is 601 Roherstown road Lancaster PA 17603. Service will start at 2.30 pm to 4.00 pm.
From Baltimore and DC area , take 695 towards towson,
take exit 24 to 83 north (45 minute )
take 30 East ( you go for about 20 minutes)
make a right into exit 741 towards millersville
pass one light and railway crossing and the church is on the left after the light.

For more info,contact
Gideon Sakuda. 7175197483
**********************************************
The late Edith Ruguru Kimani
It is with great sadness that the family of Edith Ruguru Kimani wishes to notify you of her passing away on June 14 2008. She was battling throat cancer since October 2007. She has fought a good and courageous fight until God decided it was time for her to rest.
We truly thank all those who have stood with us throughout this illness .Her last wishes was that she be buried at home. We have all decided that the least we can do for her is to honor her wish and transport her body to Kenya. Friends and well wishers are meeting daily for prayers and planning from 7pm to 10.30pm
At: 81 Carona court, Silver Spring, Maryland 20905.
Condolences and donations to defray transport and funeral costs will be accepted at this location. A fundraising event will also be held on Friday June 27, 2008 from 7pm to 10pm.
At: Bethel church located at: 8242 Georgia Ave,
Silver Spring, Maryland 20910.
If unable to attend these events, contributions can be sent to an account opened for this purpose only at Wachovia Bank (Langley Park branch)
Account no. 10102070679 Routing no. 055003201
checks can be mailed to Joseph Kariuki at:
81 Carona Ct,Silver Spring, Maryland 20905.
Thank you for your generosity and any amount is greatly appreciated.
In case of any question or just to comfort feel free to contact:
Joseph Kariuki 240 277 0609
Hanna Mwangi 202 491 8846
Once again thank you for your generosity and may God bless, protect and provide for you always.
Death of a Kenyan lady in Alaska
Peninah Mbaire was born in Ndenderu Village in Kiambu district. She migrated to the United States 20 years ago and has lived and worked in Anchorage, Alaska since 1987. Her sudden death that shocked us and left us devastated occurred on
2nd June 2008.
She will be buried in Anchorage, Alaska on Friday 13th June 2008.
Her brother Peter lives in Anchorage with his wife and kids and can be contacted on 907 – 929 – 0448 or email [email protected] Physical address 5419 E 42nd # 24 Anchorage Alaska 99508.
May the Lord rest her in eternal peace
THE LATE JAMES GITAU NJOROGE
3rd Sept 1980-25th June 2008