Kenyan jailed for 40 years for murder in New Hampshire

Kenyan jailed for 40 years for murder in New Hampshire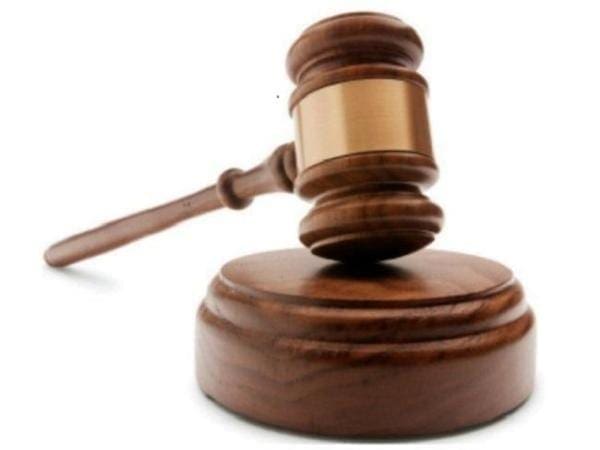 BRENTWOOD — A Manchester man was sentenced to 40 years to life in prison for the murder of Randi Huntley of Danville on June 1, 2010.
Jackson Mwangi, 28, pleaded guilty to second-degree murder on Monday in Rockingham County Superior Court, which allowed him to avoid trial and the possibility of facing life in prison without parole.
Roughly 50 of Huntley's family members packed the courtroom on Monday afternoon to see Mwangi make his plea.
Mwangi made his way into Huntley's home on June 1, 2010, by claiming their 4-year-old-son had to use the bathroom, Assistant Attorney General Diana Fenton said.
Mwangi spent his day with the young boy preparing to kill Huntley, 25, and then himself, she said.
"The state has videotape of the defendant with this child purchasing a knife, zip ties, duct tape, BB gun and BB's at two different Walmarts," Fenton said.
Mary Huntley, the victim's mother, said in court that she wanted to see Mwangi spend the rest of his life in prison, but came to accept the terms of the plea bargain.
Mwangi will be eligible for parole when he is 68 years old, but Mary Huntley told him, "I strongly feel you won't make it that long and that gives me some peace."
"I may not attend church regularly," Mary Huntley said. "But God forgive me, I can never forgive you for what you have done to my family and especially Randi's son. No 4-year-old or any age should have to watch his father brutally murder his mother."
Once in the kitchen of Randi Huntley's home, Mwangi brought out the zip ties and BB gun, and ordered Huntley to tie her hands, Fenton said. Huntley struggled to get control of the BB gun.
"She took BB gun from him; he kneed her in the groin and face," Fenton said. Mwangi took out the knife and stabbed her five times. Two stab wounds struck Huntley's heart, Fenton said.
Huntley tried to defend herself with a sledgehammer, but Mwangi took it from her and struck her in the head before she fled the home with her son yelling for help, Fenton said. Neighbors saw her collapse in the driveway and one of them called 911 for help.
Mwangi later admitted to police that he could have simply driven away at that point, but decided to back up and hit Huntley with his car.
"But instead he saw Randi lying in the driveway," Fenton said. "He told police that he wanted her to and I quote, 'feel the pain he felt' and that, I quote again, 'This is the person who makes me cry every time I go to bed. How can I make sure she cries too and how can I make sure with her new boyfriend that they feel pain.'"
Judge Tina Nadeau told the Huntley family that having no remorse for Mwangi was appropriate given the facts of the case.
"You need to know that forgiveness is not required or even appropriate under these circumstances," Nadeau said. "You are entitled to that, and you never have to forgive this defendant. I hope that the only thing that comes from this day is the slow and difficult process of healing."
The victim's two sisters, Elizabeth and Andrea, expressed outrage over the killing and recounted the excruciating details of what they experienced in the hours following their sister's murder.
"The hardest part that day was sitting down with her 4-year-old son and telling him his mother was dead and that she was never coming back," Andrea Huntley said. "No one, especially a child, should ever have to hear those words. I've had nightmares many nights after this horrible tragedy, and I hope they will stop now."
Mwangi did not speak in court beyond answering the judge's questions while entering his guilty plea.
He was indicted on a single count of first-degree murder and two alternative counts of second-degree murder. His guilty plea acknowledged that he "knowingly" committed the murder.
In an interview after the hearing, defense lawyer Adam Bernstein said, "His sentiment is that he took responsibility for this act." Mwangi decided to plead guilty so that he could possibly one day be freed from prison, Bernstein said.
Under state law, Mwangi will be able to petition a judge to suspend the remainder of his minimum sentence after serving two-thirds of it, according to Bernstein.
If Mwangi went to trial on the first-degree murder charge, Bernstein said, "we would have filed an insanity defense and fully litigated that."
"So he evaluated the whole picture," Bernstein said. "We worked very, very hard and had a legitimate defense. We had two experts we retained."
After the hearing, Fenton said the state felt the sentence was appropriate "given he has acknowledged responsibility and there was a small child who was a witness in this case, 40 years to life is appropriate for what this defendant did."
Mary Huntley said her grandson has a strong family to support him in the years to come, but it won't erase the loss.
"Not a day goes by when he doesn't ask about his mother," Mary Huntley said. "Whether he is talking to her like we all do or just saying that he misses her."
Source- http://www.unionleader.com/article/2011 … /706079983
Kenyan jailed for 40 years for murder in New Hampshire