William Kabogo records statement over girl's death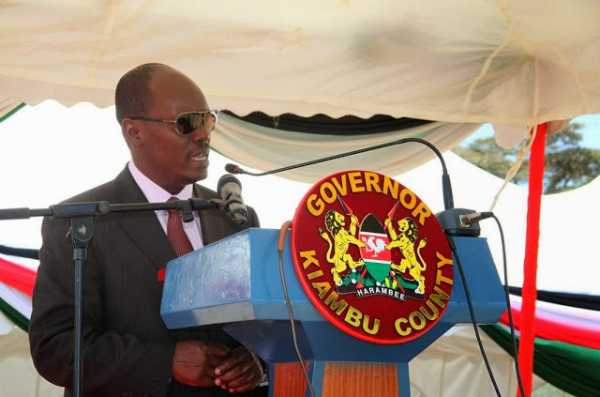 Juja MP William Kabogo recorded a statement with police following unexplained death of a University of Nairobi student after she left a private party he attended.
It is alleged the MP, who was questioned by police in Parklands Police Station, had an altercation with Mercy Chepkosgei Keino in the party in Westlands area and decided to leave. It is also alleged she left escorted by his bodyguards — who have also been questioned by police. Keino's body was later recovered from Waiyaki Way, and reportedly bore injuries. She has since been buried in
Belgut where the local MP, Mr Charles Keter, and her parents are demanding investigation because they believe she did not die from a road accident.
On Sunday, it also emerged the police were also looking for owner of Mercedes Benz car witnesses claim to have seen drop the body along Waiyaki Way, Nairobi, around the time Keino went missing.
According to Gigiri divisional police boss Mr Joseck Nasio, Kabogo was summoned strictly as a witness who was in the same party Keino attended, as investigation progresses. He confirmed Kabogo conceded he was in the party at an apartment along Church Road.
Nairobi Area Provincial Criminal Investigations Officer Mr Peter Muinde also confirmed to The Standard Kabogo recorded a statement with his officers.
Muinde explained police need more time to investigate the case: "We will talk to all who have been mentioned to ensure the truth comes out," said Muinde.
Efforts to get comment from Kabogo failed, as he did not pick his usual mobile line that went unanswered. He also did not return phone messages sent to him both by KTN and The Standard team.
Nasio emphasised Kabogo and others who recorded statements are witnesses for now as investigation continues. He said Kabogo recorded his statement on Sunday at 12.45pm. The party was at a private apartment in Westlands but inside a restaurant used by residents.
Nasio also revealed police want to verify claims by some witnesses who saw Keino running towards Waiyaki Way followed by the MP's guards but only learnt of her death the following day.
"Officers are working on the issue and we hope to unearth the truth. We will take action according to evidence that will be found," he explained.
Kabogo went to the station shortly after Keter and the parents of the Masters Degree student had been there.
Police sources revealed the officers have obtained particulars of the vehicle owner but have been unable to reach him because the telephone contacts he gave the Registrar of Motor Vehicles while registering the car are no longer in use.
The police gave The Standard the registration number of the vehicle, but the identity of the last registered owner has been withheld for legal reasons.
Source- http://www.standardmedia.co.ke/InsidePage.php?id=2000037935&cid=4&ttl=Kabogo records statement over girl's death
Drop body
Nasio revealed investigators want to talk to the registered owner of the vehicle to confirm claims by some witnesses who reported seeing the occupants of a dark Mercedes Benz car drop off a body on the highway.
"It was reported as a fatal accident but people have been coming with different versions of the incident and that is what we want to confirm by talking to all those named," Nasio told The Standard.
Kabogo's name as a possible witness reportedly emerged after witnesses told police Keino had an exchange with him at the apartment complex to which she had been invited by friends before her death.
Statements given to police indicate Keino left the party after a heated exchange with the MP and his bodyguards. She and her friends had attended a private party on Friday June 17, 2011. According to police, Kabogo did not know the identity of the person who invited him there.
The MP admitted he was at the party where Ms Keino allegedly got intoxicated and caused chaos, and they quarrelled before his guards intervened. Keino was then allegedly escorted out of the apartment by the MP's bodyguards and sat on the stairs at the entrance to the complex.
A few minutes later the night guard there asked the bodyguards what was going on and he was informed the woman was waiting for a taxi.
Her body was recovered in the wee hours of Saturday on the road where, police say several motorists had run over it.
Detectives concede they initially thought the death had been caused by a hit-and-run driver on the highway but were taken aback when they did not see much blood at the scene.
At least one person dies daily on the highway. Most of them are pedestrians who try to cross the busy road amidst heavy and speeding traffic.
A relative of Ms Keino, Mr Azaria Soi told The Standard the student's family believe she did not die as a result of a road accident.
"I am in Nakuru from the funeral and I can tell you the family wants justice in this case," said Soi.
Ms Keino who was buried on Friday was pursuing a Masters Degree at University of Nairobi's School of Journalism and was engaged to her fiancÈ Ronny Kemboi who works with Kenya Revenue Authority. They planned to wed in December
William Kabogo records statement over girl's death