Good News For Your Week: God Is Your Hiding Place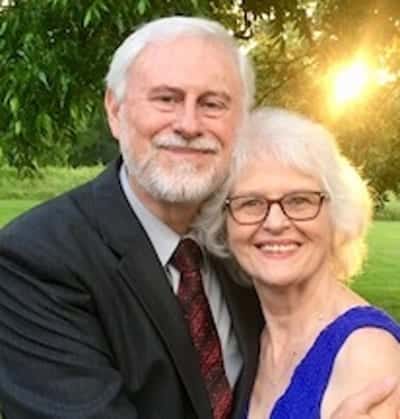 THE WORD IS: God is our refuge and strength, a very present help in trouble.  Psalm 46:1. THE POINT IS:  It is painfully obvious that we live in troubled times.  We've all been affected.  But then, considering the fact that we live in a sin impregnated world, with Satan as the god of this world; what else could we expect?  Divine intervention, that's what! And that is exactly what God has provided through the Lord Jesus Christ.  Divine intervention is readily available to all who accept Jesus Christ as Lord and Savior.  When you do, God becomes your refuge—your way of escape.  "Your life is hid with Christ in God" (Colossians 3:3).  God is your hiding place.  You are safe and secure in Him.  The beauty of it is that no matter what happens, He is always there for you.  He will rescue you from your trouble, or enable you to endure it, or take you home because of it.  But regardless, you are kept by the awesome power of God!


THE APPLICATION IS:  This security is not just for a select few, or occasionally when the going gets rough.  While that was the case under the old covenant when this Psalm was written, now, under the new covenant, God is readily available to everyone through Jesus Christ.  Christ has become the mediator for all mankind.  He is the vital link that connects us, through an inseparable bond, to God the Father.  Christ does not just give you momentary help or temporary relief.  Oh no, He offers you so much more—a permanent and eternal solution—His very own life!  He is not here as your helper, but as your Lord, your life and your all!  Jesus Christ is your Emanuel: God with you, indwelling you with His abiding presence. Christ has come to stay!  He has promised that His abiding presence will always remain with you, even to the ends of the Earth.  Thus, He is an ever present source of strength to sustain you.  So regardless of what troubles you, you can rest assured that His abiding presence will sustain you!
P.S.  This Sunday, August 21st at 11:00am, I will be preaching at R-Ranch Chapel in the North Georgia Mountains near Dahlonega.  Please pray for this time of ministry.  If you are in the area, you're welcome to join us.  When you get to the office, just tell them you are there for the Chapel service and they will let you in the gate.  Plan to stay for the fellowship meal.  We look forward to seeing you there!  http://www.rranchga.com
Lewis & Lue Gregory
Visit us at http://www.sourceministries.net
Good News For Your Week: God Is Your Hiding Place