John Kiriamiti-Kenyan bestseller to be made into film

John Kiriamiti-Kenyan bestseller to be made into film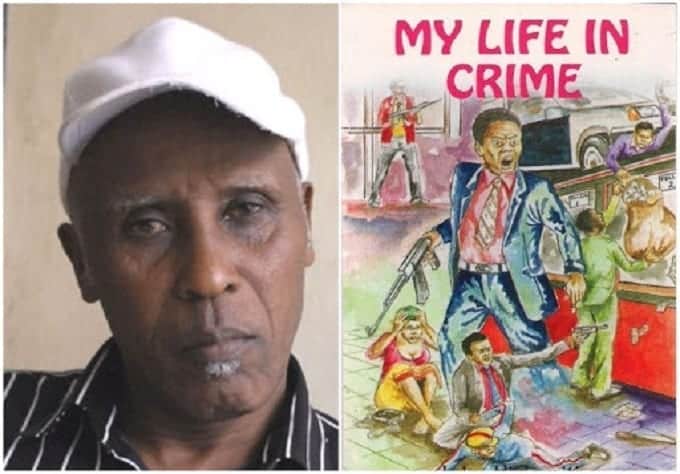 He was a convicted criminal – a bank robber, an outlaw and a fugitive – who had adopted the lifestyle while still in his teenage. His name is John Kiriamiti.
To Kenyans, he became something of a cult hero. He even wrote a novel titled My Life in Crime which sold more than 100,000 copies in the first three years, a feat unmatched by any other Kenyan writer.
The novel remains the best-selling piece of fiction in the country. The tattered scribbled manuscript was sneaked out of Naivasha Maximum Prison by bribed prison wardens, and when it was published in 1985, it took the prison authorities more than a month to locate the author.
---
Kenyadian Productions, a Kenya / Canada production company, has confirmed that it has begun penning a screenplay adaptation of Kenyan author John Kiriamiti's best selling novels – My Life In Crime, My Life With A Criminal and My Life in Prison.
The production company, which was in talks with East Africa Publishers for two years, recently secured the film rights for seven years.
My Life In Crime (working title) is slated to begin filming at the end of 2011 with the release due in 2012. "We are still not sure of the title of the movie yet," said Neil Schell director and producer of the film. "At the moment we thought we would use the most popular book's title, My Life In Crime, because it easily translates to Kenyans and it also gives anyone unfamiliar with the books a clue as to what the film is about."
The movie treatment for My Life in Crime, which will combine all three books, has recently been completed. "I was very particular about how the story was to be laid out," explained Schell. "There are so many story events in the three books that one has to decide what to include and then appropriately build the story so that the audience enjoys the movie the entire way."
According to Schell Kenyadian Productions has commissioned gifted Kenyan writer Serah Mwihaki to pen the screenplay adaptation based on her quality of writing. "We decided to go with Serah after many interviews with many writers here in Kenya," Schell stated. "Out of all the applications Serah's work was the most exciting and interesting. She captured the essence of the story and that is crucial."
As the title suggests, the My Life In Crime book series is an autobiographical tale of John Kiriamiti, a Kenyan criminal who featured on the country's most wanted list in the 1960s and 1970s. In the books Kiriamiti recounts how he got into the life of criminality as a petty thief, his rise onto the Kenyan most wanted list and his subsequent incarceration. It was during his stay in prison that Kiriamiti wrote My Life in Crime, the first book in the series. The book has since been chronicled as Kenya's best selling novel of the early 1980s.
Schell, an accomplished actor, acting coach, director and producer in film and television, stated that the film will be a period piece. "My Life In Crime will be true to the time period – Kenya in the late 1960s through to the mid 1980s," he said. "The film will be gritty, hard and filled with all the action a highly sought after gangster can muster up."
The budget for My Life In Crime has not yet been finalised but it is expected to be over US$1m. "After completing the script we will go about finalising a budget and raising the money to shoot the film," Schell said. "We currently have interested investors in the Netherlands, Canada and, of course, in Kenya."
The only roles cast for the movie so far are for the leading lady Millie, who will be played by Kenyadian Productions co-founder Janet Kirina and the Prison Warden (Ojiambo Ainea).
Source- http://www.screenafrica.com/page/news/industry/450488-Kenyan-bestseller-to-be-made-into-film
John Kiriamiti-Kenyan bestseller to be made into film