VIDEOS-East African Tribe Lost In India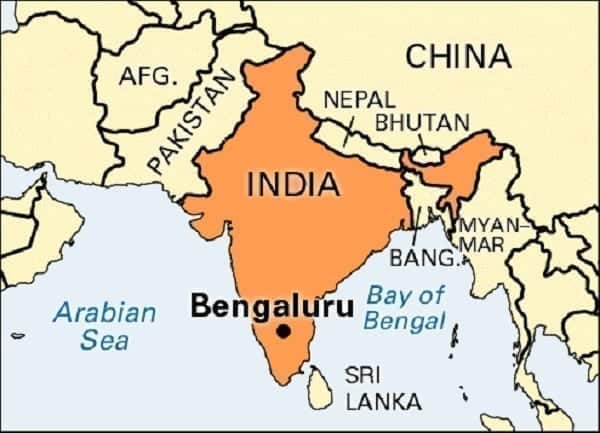 Deep in the jungles of Gujarat state in western India, a forgotten tribe of Africans has quietly lived for the past 1,000 years. Little is known about their origins and many now fear their unique heritage may already be lost.CLICK HERE TO WATCH VIDEO
Citizen TV traces an African tribe in India. Tom Mboya travelled to India and now brings you the story of these people, some of whom could be from Kenya.
---
Africa's lost tribe, the Siddis face poverty in India
It's a village like thousands in India — a few corner shops and dusty lanes dissecting small, mud-and-brick houses into haphazard rows on the edge of lush fields.
What sets Jambur apart are its inhabitants — some 4,000 men, women and children of unmistakably African origin called Siddis, and virtually all of them poor.
"They're the lost tribes of Africa," said Ashish Nandi, sociologist at New Delhi's Centre for Developing Societies.
But the Siddis in this village 470 kilometres (290 miles) southwest of Ahmedabad, the commercial capital of the western state Gujarat, say they know nothing of their origins as descendants of African slaves.
"I was born here. I got married here. My father and grandfather are also from this village. I've no idea where their ancestors came from," said Aishubehn Makwana Basurim, a 40-year-old woman who is the village head.
"I've never heard of Africa," she said, adding that the more important issues were the lack of access to good education and generally being left behind by India's economic boom.
Anthropologist D.K. Bhattacharya says the Siddis' arrival can be traced back to the 10th century, when many came aboard the dhows of Arab merchants who traded with kingdoms along India's west coast.
The Arabs are believed to have captured the Siddis after raids on coastal Bantu villages in Abyssinia — modern day Eritrea — and elsewhere in east Africa, Bhattacharya said.
"There was a flourishing slave market between the 10th and 16th centuries in Gujarat, a springboard of intercontinental migration in those days," he said.
"This trade in African slaves was not as organised as what was to come in the late 16th or early 17th centuries in Europe. But it predates the ships transporting African slaves to the sugar estates of South America and cotton plantations of the American south," he said.
With the disappearance of Indian princely states in the 18th and 19th centuries, the Siddis retreated into their own communities and now live in pockets along the coastal states of Gujarat as well as in Maharashtra, Karnataka and Goa.
They now number 10,000 to 15,000 and have thoroughly assimilated, Bhattacharya said.
Everyone in Aishuben's village speaks Kathiawadi — the Gujarati dialect spoken by millions who live in the state. The choice of dress for women is the salwar-kameez — pyjamas topped by long tunics and teamed with a stole, worn by millions others across India. Siddi men wear shirts, T-shirts and trousers.
They've totally blended in — in the food they eat, the clothes they wear, the language they speak," said P.C. Joshi who teaches anthropology at Delhi University.
Those settled in Goa, for instance, were brought by the Portugese traders "so they're Christians. The Siddis brought by Arab traders were Muslim," Bhattacharya said.
But because they don't marry outside their own group, they've preserved their distinctive African looks.
"We don't allow our boys and girls to marry outside our community. This is a rule we observe very strictly," said village head Aishubehn.
"Inter-marriages with Indians aren't favoured," added driver Ismail Marghul, 32.
In this, they do not differ from other Indian communities "where even today, marriages are arranged matching caste, creed, religion," said sociologist Nandi
As for music and culture, Bhattacharya finds "undoubted African elements in it. They jump and hoot wildly to the beat of cylindrical drum".
Village head Basuruim knows for the moment the Siddis' culture is secure.
But she's worried about the community's economic future.
Most Siddis are barely educated and live on the margins of society despite special tribal status given by the government guaranteeing them jobs and education.
"Employment, education, roads, development," she lists as priorities when asked about her hopes for Jambur's future.
"Our children need education. Most of our boys are unemployed or daily wage labourers earning 50 rupees (just over a dollar) a day. They help out on the sugarcane farms or do odd jobs.
"What I want for them are good jobs. We managed to open a school here five years ago. I want a hospital here and a college. I want to develop Jambur into a city like Ahmedabad," she said, referring to the comparatively glitzy state capital.
Source- http://afp.google.com/article/ALeqM5iM0Y6w5YhQgLVzvTn99pOxjJEf8Q
VIDEOS-East African Tribe Lost In India