Kenyan internationa day of prayer Network Special Prayers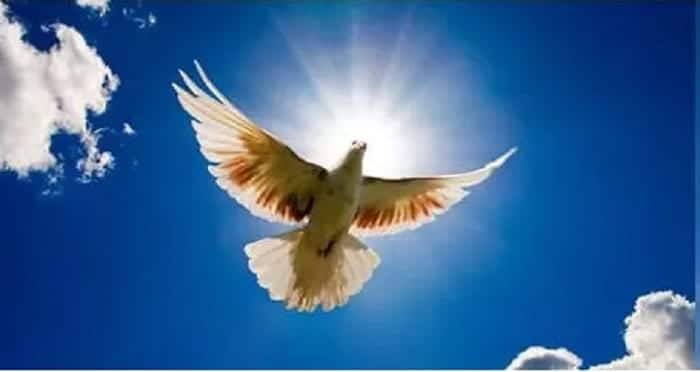 Every Year in the Month of February, Kenyans in Diaspora come together for a Special Tele-conference Prayers to pray for our Country and the challenging needs of the Diaspora Community.
In keeping with the vision and the burden of interceding for our Kenyan Motherland and the Kenyans in Diaspora, you  are invited to join us for a Teleconference of the International Day of Prayer Anniversary on February 26, 2012.
Please remind every Kenyans to join us for the Teleconference on the  dates and time indicated below. Thanks and Blessings to you.
WHEN? FEBRUARY 26, 2012
TIME: Time – 9.30 ET, 8.30 CT and 6.30 Pacific time
The teleconference number to call is:
218 -862- 7200 and the access Code is: 665639.
KENYAN INTERNATIONAL DAY PRAYER: FEBRUARY 2012.
PRAYER TASK TEAM MEMBER.
Team members
The Rev. Dr. John Kivuva-Florida
Pastor Jackson Kingori-Texas
Rev. Dr. Joseph Njoroge-Georgia
Evangelist. Isaac Kariuki-Maryland
Rev. Wambui M. Njoroge-Georgia
Bishop John Warui-London
Pastor Shadrack  Ruto-Texas
Bishop Manasseh Mankuleiyo-North Carolina
Pastor John Kipeen-Florida
Pastor Elistan Supeyo-Washington State
Pastor Jacob Gathogo-Alabama
Pastor Andrew Muthemba-North Carolina
Dr.Rev, Joseph Gichuhi – California
Pastor Paul Macharia- Missouri
Rev Samuel Kimohu- Massachusetts
Dr.Anne Mungai-New York
Pastor Gladys Maina-Indiana
Dr.Rev, Joseph Wamutitu-Georgia
Pastor Francis Kioko-Georgia
Pastor Martin Kathurima-Maryland
Dear Fellow Kenyans,
All Bishops, Pastors, Apostles, Evangelists, Elders, Deacons, Ministers of the Gospel and the Servants of the Kenyan churches in the United States of America, Canada, Australia, Britain, Europe and other nations around the world Kenya too included have dedicated February 27th, 2011 as the International Day of Prayer. On this day, all Kenyans in Diaspora as well as those in Kenya will be praying from 6.00am to 6.00pm culminating with a Telephone Conference line 218 862 7200 218 862 7200 and the access Code is: 665639 on Sunday as follows: 9.30pm (Eastern Time), 8.30pm (Central Time) and 7.30pm (Pacific)
The main prayer points are undernoted here below as guidance only. Every God-fearing person should unite with the rest of us as we stand in the gap on behalf of our people and the nations. Who knows – you might be next in the enemy's target list but we have a mandate and an opportunity to abort all the plans of devil. Please circulate this e-mail to all Kenyans in your e-mail list urgently.
Points/Items of prayer
1) Prayer for a great thirst and hunger for God's presence, word, power, anointing, wisdom, forgiveness Psalms 42:1-2. Prayer for anointing on Kenyan pastors, ministers, and for that anointing to flow to members.
2) Prayer for Marital Issues – marriages, communication, harmony, oneness, family altars, submission and purity of the marriage bed. Binding and breaking the spirit of domesticated infighting, murders, spousal abuses and immorality within the family systems.
3) Prayer against the Jezebel spirit (idolatry) seducing and weakening leaders & disorienting God's plan of authority killing the voice of the true prophets of God.
4) Prayer for breaking down the walls of tribalism, racism, selfishness, religion, sin, procrastination, ignorance, unforgiveness and bitterness.
5) In the name of Jesus and by the power of the Holy Spirit, we break all forms of witchcraft and curses spoken over our people and all negative words that make believe.
6) Binding & breaking the spirit of divisions, discord, disunity, strife, anger, wrath, criticism, jealousy, false gifts, self seeking motives, murmuring spirits, deception, occult, spirit of depression, accidents, sickness, immorality, fraud, superstition, stagnation, generational curses.
7) Prayer for growth, fruitfulness, financial prosperity, jobs, business opportunities expansion, doors of opportunity to open, restoration & establishment of our churches and increases, revival in our Kenyan Churches and the land of America.
8) Prayer for healing from all manner of diseases, uprooting all sicknesses, and genetically inherited diseases disclaimers, untimely deaths from accidents.
9) Prayer for the smooth implementation of the constitution, the 2012 general elections, and smooth formation of the all branches of the Government. That God will give Kenya a God fearing Leader. Break the spirit of famine in Kenya.
10) Prayer for God's favor among our community members in the area of resident status, immigration and other pending cases concerning Kenyans in Diaspora. Pray for the heaven to be opened for rains in our country.
11) Prayer for the forthcoming "Marriage Dynamics National Forum" to bring together all Kenyan married couples from all over the Nation for the first ever Conference on Marriages in Dallas.
12) Prayers for USA and the Nation of Israel during these turbulent moments in the Arab World that God will watch over his people and give them His preserving directions.
13) Prayer specifically for our children in Diaspora for God's guidance, strength to resist misleading cultural influences, and deliverance from addictions to alcohol and drugs;
By Prayer Coordinators and Team members
Kenyan internationa day of prayer Network Special Prayers