Kenya Police are SPENDING too much time on FACEBOOK
Kenya Police are SPENDING too much time on FACEBOOK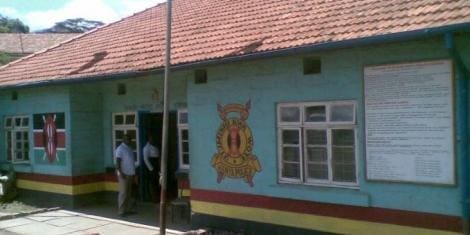 WED July 18th 2012 – Murang'a South DC, Muktar Ali has urged the police to be vigilant and stop spending too much time on social media especially facebook when they are on duty. The DC claimed that some officers with smart phones are spending too much time on facebook, twitter and other social site at the expense of their work.
Many criminals are catching them unaware since they are easy targets as a result of the behavior which according to him is spreading very fast. He said that officers dispatched to protect banks for example cannot effectively guard the financial institutions if they concentrate on browsing the internet rather than doing their job.
"Some of them are on facebook all the time and browse the internet using their phones while working and can easily be targeted especially those stationed at commercial banks. How can you be employed to guard money and you are consistently on facebook? Obviously the money will be stolen," he said.
The DC was talking in reaction to the increase in crime in the area with the latest which saw a lecturer of a college hacked to death by thugs.
The lecturer murdered was a Muranga Teachers College tutor who was killed at his home.
Source: kenyan-post
Kenya Police are SPENDING too much time on FACEBOOK