Kenya's Camp Mulla loses out at BET awards

Kenya's Camp Mulla loses out at BET awards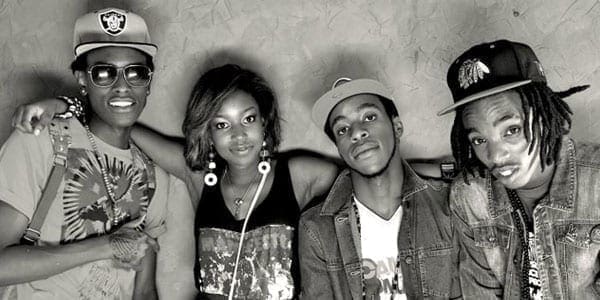 Kenya's hip hop group – Camp Mulla – lost out to a tie of Nigeria's musician Wiz Kid and Ghana's Sarkodie at the BET awards.
They had been nominated for Best International Act-Africa in the Black Entertainment Television (BET) 2012 Awards.
The Nigerian pop star Wiz Kid and Ghanaian hip-hop sensation Sarkodie also beat South Africa's Lira, Mali's Mokobe and Nigeria's Ice Prince and Wiz Kid, who were all nominated in the same category to emerge the cream of the continent.
This is the second time for two African musicians to get a tie in this category after Nigerian stars D'Banj and 2Face Idibia got a tie last year.
Meanwhile, American rappers Jay Z and Kanye West emerged as the biggest winners in the awards after winning the Video of the Year award in the song 'Ótis' and also the Best Group for their collaboration on the "Watch The Throne" album.
Jay Z's wife Beyonce won two awards as well as R n' B singer Chris Brown.
Other winners included Drake, Wale, Big Sean, Common, Nicki Minaj, Kevin Durant, among others.
The show was hosted by 'The Avengers' actor Samuel L Jackson and performances were by Nicki Minaj, Usher, Brown, Wale, G.O.O.D. Music, Y'Anna Crawley, Amber Bullock, Jessica Reedy, Melanie Fiona and 2 Chainz.
Fallen musician Whitney Houston was also given a tribute with performances by Chaka Khan, Brandy, Monica and Whitney's mother Cissy Houston.
Source:https://nation.africa/kenya
Kenya's Camp Mulla loses out at BET awards