Camp Mulla secures top-most number of nominations
Camp Mulla secures top-most number of nominations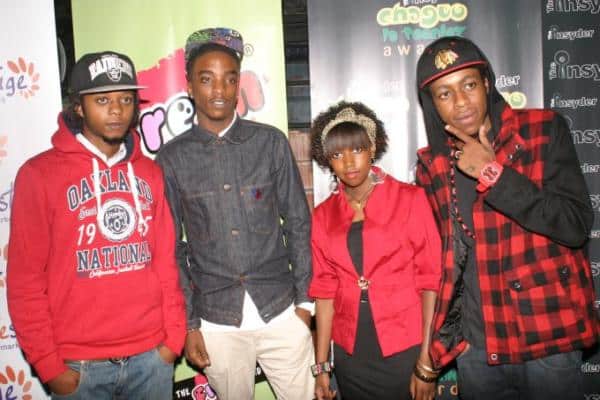 Ultra popular hip hop sensation Camp Mulla has made history for Kenyan music once again by securing the top-most number of nominations by a Kenyan band at the recently unveiled Channel O Music Video Awards.
The four nominations; two each for Fresh All Day and Party Don't Stop are the highest ever number for any Kenyan musician.
The nominations come just a week after they were announced as having secured Kenya's first nomination at Nigerian music award event, The Headies.
Camp Mulla have been facing the slag for their 'bad attitudes' and 'heavy drinking' in the blogsphere recently and have now said: "Let us be judged by our music".
"It's a very exciting time for them and honestly they deserve it," said the band's management.
"It's a good thing for Kenya, a good thing for East Africa and even if they don't win, it is an honour."
The Camp Mulla videos chosen were shot by Nigerian maestro Clarence Peters and cost a pretty penny for label M-Tech.
Meanwhile, other first time nominees Madtraxx and
Sauti Sol
have also said that the nominations were 'humbling'.
In a telephone interview with Capital Lifestyle Madtraxx said it was an honour to be nominated, for a track where he teams up with Ugandan emcee Keko.
"We never though this song would be so big. I say thank you to our fans," he said.
"It's a step up for us," chips in Sauti Sol's Chimano. "To be nominated alongside the likes of K'Naan in the same category is amazing. The response definitely tells us what kind of videos our fans appreciate and this can help us in future!"
It was a first time also for renowned photographer Emmanuel Jambo, whose first ever video shoot via Habida's My Reason has been nominated under the Most Gifted RnB Video award
Source:Capital FM