Photos of Dirk Nowitzki wedding and dancing to Mugiithi in Kenya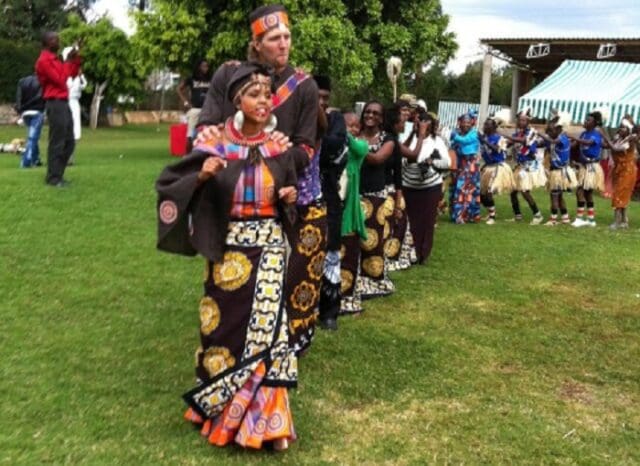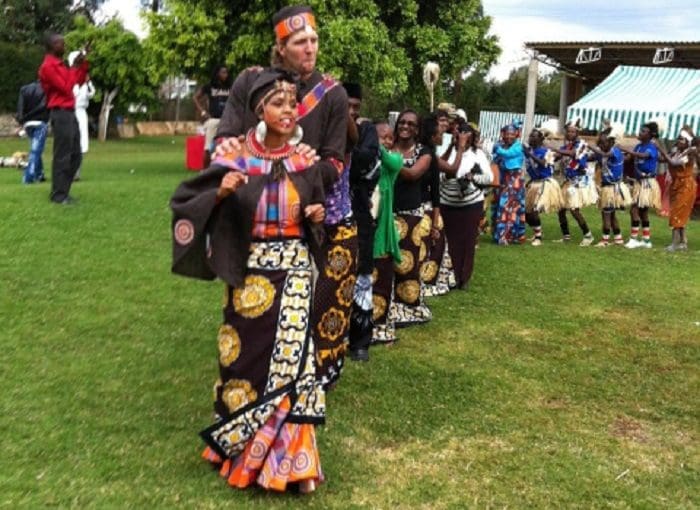 It was reported  few weeks ago that Dallas Mavericks Dirk Nowitzki had a traditional wedding in Kenya. Several sources denied it and the Dallas Mavericks denied it as well. They should have realised that something was cooking with Dirk because his twitter and Facebook posts went silent during that period.
The short version of a Kikuyu wedding, that is meant to announce to the community that the daughter is engaged, provide relatives from both sides with an opportunity to get to know each other and conclude roracio (dowry payments) discussions.
There was plenty of fun and and plenty eat and drink. The bride, Jessica was donned in traditional Kikuyu garb and Dirk was in a matching outfit that has dark brown and orange hues. Jessica was also presented with a kiondo by elederly kikuyu women. She had to demonstrate how she would go to the market and shop for her husband.
The NBA Star and Jessica Olsson were married over the July15th weekend. Jessica is born of a Kenyan mother and a Swedish father.
Later the couple together with the guests danced to mugithi tunes. Jessica is born of a Kenyan mother and a Swedish father who both live in Sweden. Her two brothers, Martin and Marcus Olsson play professional football in the English Premier League. She is the associate director of the Goss-Michael Foundation art gallery based in Dallas, Texas.
Source:jambonewspot.com
Photos of Dirk Nowitzki wedding and dancing to Mugiithi in Kenya