Returning to Jamhuri with or without the wife and kids: His Story is not Pretty
Returning to Jamhuri with or without the wife and kids: His Story is not . Pretty?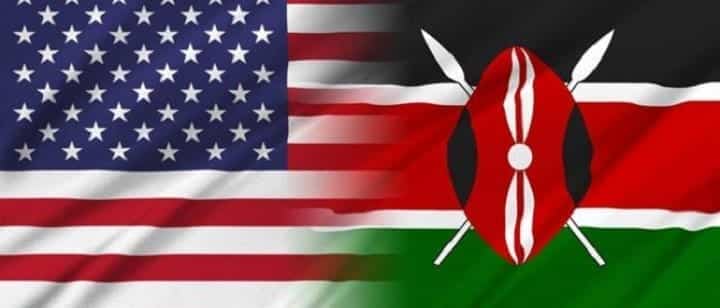 I don't know what role friends play in their friends' lives. I wonder whether I should have just left them alone. What good is it any way? … Though I know them, I don't think I know them. Do we really know people? When I left Kenya to further my education, I left my brothers in church. Now one of them has become an alcoholic! When he is sober, the guy is the best thing that happened to humanity, but when he goes to "River kumi kumi" and drinks of the bitter water. . . Oh. . .oh. . . I don't know the guy. He changes into some … what do I say … I don't know…but I love the guy. I don't think I know him though. What happened? What happens? Do we even know our friends, husbands, wives, children?
Anyway, it all started a while ago. I was doing research for my dissertation in one of Americas' great university libraries. It has everything from Africa… Great place to hide! Then I got a call from my friend. It was around 3 pm. "Hey Teddy, you need to come here now!" I was shocked because Kenyan men don't just call you and ask you to go anywhere in a hurry unless they have killed their wives, children, or they are bleeding to death! In fact they don't call until the house has burned down and like the Kikuyu say, " Ona Ikihia mwene niotaga,"so they call you to enjoy the last part of the fire. Any way, I left my books on the table and drove up to his location. It was this major building with fences and guards on the gate. The building did not have windows and immediately I thought, "What the ….. you know" I am a Christian, won't finish.
I asked the guards to let me in. They did after a conversation and after giving them the name of my friend. I went straight to the waiting room. I registered at a window where men with guns were standing drinking coffee. I sat down and waited. So they called my name… "Mr. Kaman", sounded like caveman. These Americans cannot pronounce my name. . It didn't matter … I am a "caveman" anyway! I was escorted by another guard to some dungeon! It had a corridor in the middle with cells on both sides. I thought to myself, "Self, what are you doing here?" Anyway, he called out my friend's name. He came out wearing some stuff…that is all I remember, stuff! I hugged the guy. "AaaaaH… Kai…what ….ala. . .?" He told me the story. Apparently his wife hates drunkards. Nothing new, my mother did also. So they had, had conversations about drunkenness and who is to blame. The wife told him her father used to drink and she can tell when someone is drunk. My friend decided to prove this by making an actual investigation into his wife's theory. "What. . . Who does that"? The guy was doing his Master's degree…. education is not good! Anyway, two days before, he had gotten drunk, gone home and his wife did not notice. He decided to do it for three days. On the night before, he went with a priest friend of his to some joint. The priest had gone there to "evangelize." The priest walked. My friend drove! After"evangelizing" apparently to the Budweiser, he got out and got into his car. He did not notice the cop's car parked across the street. "Man, when I just started the car, his lights went on". He told me. He was in for DUI! He had not called his wife and did not want to… I wonder why? "What do I do man?" he asked. "Get yourself a lawyer and call your wife," I told him in a matter of fact. " I can't man… I told you." I left him, got out, and called her. She came . . . we went back in. She listened to his story and said absolutely nothing! What would she say? "Wewe wazimu?" It was evidently clear! She forgave him, but the trust level went down the drains. I still trusted the guy. My Kamba friends taught me, "Mwana sa ura mwonzu umaniiyai nake."
Trying to win back her trust, he finished his Master's, he took a mortgage, bought a house, bought her a car, and the children went to school. They went to college…nice kids! But the market crashed and his investment in the house was shot to pieces. He couldn't sell the house and now had to pay for something with no returns! So he has calculated his losses and decided to pack and go! "It don't matter now… I need to go back home!" He repeats. To try to help him I told him a short story.
Every year, I visited Jamhuri and took my parents to Mombasa. I needed to spend time with them. After checking out from one of those beachside hotels in Mombasa, my father told me. "Son … the best thing about checking out, is checking back home. The title to my shamba is in a box and even if I got completely broke, I will never sell, take a loan, or anything on that home. It is mine and Harriet's. I can sell everything else! If I go before her, I don't want anyone to come knocking on her door demanding anything… or worst, the bank!" When he slept with his fathers to await the resurrection two years ago, my family and I opened the box: And there it was. . . written in 1964. After studying broadcasting in Germany, he worked as a coal miner, saved some money, went back home, bought his land, and built what he called Harriet's house. There she cooked , raised his kids, entertained church elders, she made him pancakes..! When I went back home last year, I found Harriet in that house, eating carrots from the garden."Son, I am still here where your father left me," she told me. She joined him a few weeks later. "But Teddy, your father was a saint!" My friend would say. No, just a man. But again, I don't know, may be my father was a crazy pastor … or husband for that matter! Who hides a title deed in a box? "Do you have a box?" I ask my friend . . . my friend says nothing!
By Teddy Njoroge Kamau, PhD, SYR/Radio/TV/Director: International Desk and Diaspora Messenger contributor
Returning to Jamhuri with or without the wife and kids: His Story is not . Pretty?