What Diaspora Should Know About Kenya's Real Estate Market
What Diaspora Should Know About Kenya's Real Estate Market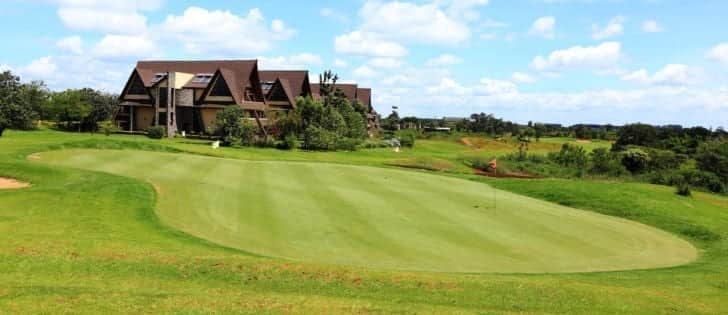 Kenya's real estate market has witnessed significant growth in the last five years outperforming other sectors like the capital markets and tourism in the midst of economic downturn and post poll violence.
While high interest rates have slowed down construction, stakeholders reckon that the industry as a whole is still growing fast. In fact they argue that the Diaspora community and foreign investors sourcing financing form outside Kenya stand to benefit given that house prices are not likely to fall due to high demand and inadequate supply.
"People in Diaspora are in the best position to invest now using cheap foreign loans of 4-8 percent. I encourage them to buy now while pricing is affordable," says Gilbert Kibe, Managing Director of Bahati Ridge Development Ltd.
Friso Abbing, Executive Director of Hello Properties Limited concurs noting that the economic development of East Africa is creating huge opportunities. Prices of properties will keep on rising; the question is how fast they will rise?
"Real estate remains one of the most productive sectors of the Kenyan economy promising better returns than agriculture or stock market," says Abbing.
Interested in investing in Kenya's' real estate market? Here are tips from the experts- property developers.
Financing
The high interest rates witnessed for the better part of the last two years has not stopped developers from borrowing to complete projects. This show the confidence developers have in the sector. Abbing illustrates using the latest quarterly report by the Central Bank of Kenya, which indicates that loans advanced to the building and construction sub sector shot up by 16.5 percent to Ksh 48 billion ($573 million) compared to the same period last year. The real estate portfolio increased by Ksh12.1 billion ($144 million) to Ksh 158.5 billion ($2 billion). Mortgage loan assets also grew by 45 percent to Ksh 61.4 billion ($733 million) last year compared to 29.8 billion ($355 million) two years ago.
Other than borrowing, a good amount from Diaspora remittances which hit $891 million last year, is invested in real estate. In fact, economists reckon that the hike in property prices has been influenced by increased inflows from the Diaspora.
Prices
If you are looking to buy a home in Kenya, you will find that prices are very high. The Knight Frank's 2011 Prime International Residential Index (PIRI), which monitors price changes across the world's top-end property markets shows that Kenya's luxury real estate saw the greatest price increase globally. The value of Nairobi's prime real estate grew by 25 percent, while at the Kenyan coast it went up by 20 percet outdoing other major cities like Miami (19.1 percent), London (12.1 percent), Moscow (9.8 percent), New York (3.1 percent), Shanghai (-3.4 percent) and Singapore (-4.7 percent).
Construction costs are high which coupled with lack of government provided infrastructure means that developers have to incur extra costs which is then reflected on the pricing.
" These elements that drive up the cost of a home are there to stay, so indeed it makes sense to buy a home now as to buy the same home in a few years it will cost significantly more due to inflation and capital appreciation," advises Abbing.
Mandharini development located in coastal Kenya has 120 villas with 2, 3 or 4 bedrooms each on their private plot with prices ranging from between $350,000 to $ 820,000. The lifestyle resort is expected to generate owners about 11 percent rental returns per year and strong prospects for capital appreciation.
Bahati Ridge Limited located in Thika is offering Town houses at Ksh10.5m (142sq/m), Villas at Ksh15.5m (225sq/m) and Bungalows at Ksh16m (223sq/m).
Blue Bay Cove development in Watamu, another luxury beach front development where homes sale for Ksh. 25M ($295,000), is expected to deliver rental yields of around 9 percent according to its developers, Hello Properties Limited.
The $650 million Thika Green Golf Estate located just 40 kilometres from Nairobi expects to host 4,000 housing units when complete. Land in the estate sells for between Ksh3 – Ksh12 million ($36,000 – $143,000). The estate will boast of a five star hotel, shopping mall, retirement village, community centre and schools.
Other projects worth checking out are the Ultra-modern Tatu City, a multi-million dollar development located on the outskirts of Nairobi set on 1,000 hectares and Migaa a project set on 774 acres of land in Kiambu, just 20 km outside Nairobi, developed by Home Afrika Communities Ltd and expected to feature 2,500 homes, and an 18 hole golf course.
The big players in the market include, Knight Frank Kenya, which currently manages over 600 prime market residential units and over 3,500,000 square feet of commercial property, controlling the upper end of the residential and commercial markets in Kenya.
HassConsult Limited which won the 2010 Best Real Estate Agency in Africa at the International Property Awards held in London, UK, also handles many properties both commercial and residential.
There are several online portals that can be of use to potential buyers such as For Sale By Owner, an internet-based company specializing in advertising homes and property in Kenya for sale, rent or lease by owner. Others include, Get Houses, the Nation Media Group's N-Soko, Property Kenya and Property Unit amongst others.
Return on investments
Analyst Nathan Luesby has argued that the Kenyan market can generate between 20 – 30 percent, which is impossible even in the US or European markets. The growing demand for housing which stands at 250,000 housing units and a supply of only 60,000 means that property prices will keep rising meaning more returns for developers and home buyers.
"Economic growth, rapid urbanization, population growth, expansion of the middle class and a well-developed financial industry are the main drivers of Kenya's property market that is recovering from nearly three decades of under investment. These are basic fundamentals that will no doubt lead to good growth in the sector," says Abbing.
Oh and about those property bubble worries, Abbing and Kibe argue there is no bubble to burst.
Source:ventures-africa.com