Kenyan Jambo Café owner celebrates three years of serving Santa Fe's only East African cuisine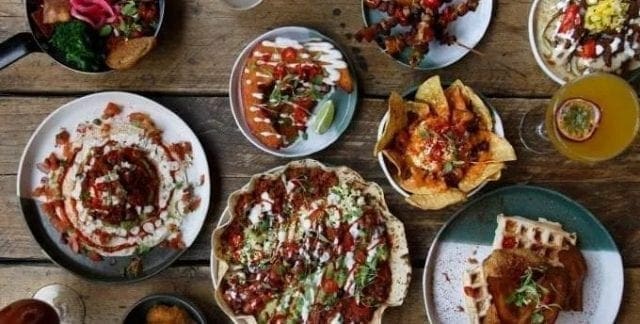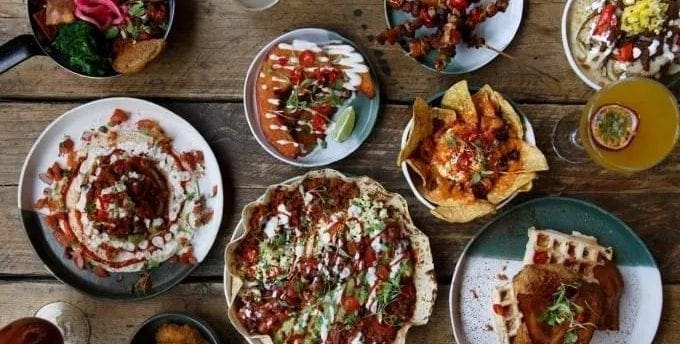 At age 14, while living in Lamu Island, off the coast of Kenya, Obo began his culinary career — a humble career that eventually brought the African native to Santa Fe, where in 2009 he fulfilled his life's ambition by opening his own restaurant, Jambo Café.
This month, Obo celebrates Jambo's three-year anniversary as Santa Fe's only African-Caribbean restaurant.
Life on Lamu Island
Being an island native, Obo said that as a boy he had always wanted his own boat. Sailing, he said, was a skill that ran in his family. Obo's father learned to sail from his father, who once owned a 30-foot-long boat that he used for trading food along the coast of the Indian Ocean.
After the then-14-year-old Obo found an old, abandoned, 13-foot-long boat, he decided to fix it and use it to take tourists on fishing trips.
"When tourists came to the island, I would carry their bags or do other work," Obo said. "I saved every penny and was able to pay people to help repair the boat. I couldn't do it all by myself."
After three years of saving and steady work, the boat's restoration was complete.
With the boat in sailing condition, Obo, at 17, was able to open his first culinary business — taking tourists out on fishing trips and preparing meals for them.
"I would bring rice and vegetables and cook them along with the fish we caught," he said. "Then we would sit down and have a meal."
The oldest of 11 children, Obo learned to cook from his mother, who would send him to stores to buy food and spices. At an early age, he learned how to cook and combine spices, allowing him to bring generations of culinary insight to Jambo Café.
Coming to America
In 1995, Obo left Lamu Island for New York after marrying a U.S. tourist who visited his native country. Seeking to build their home in a small town with friendly people, the couple then moved to Santa Fe.
Before opening his own restaurant, Obo worked at the Zia Diner for 10 years.
Beth Koch, who has owned the Zia Diner for 23 years, said she remembers him as a person who loved to cook and wanted to learn everything he could.
"He began as a prep cook," Koch said. "When my chef left, I asked him to take over. He worked really hard to learn, and [he] clearly did. I remember him as the kind of person who wanted to do well and was passionate about his job."
Though Obo enjoyed working at the Zia Diner, the thought of opening his own restaurant was always in the back of his mind. And when that time came, he wanted to do something different.
"I knew I wanted to cook native food from East Africa, where I grew up," he said.
In August 2009, after living and working in Santa Fe for more than a decade, Obo opened Jambo Café — named after the Swahili word for "hello" — in the College Plaza Shopping Center on Cerrillos Road.
Inspired by a Swahili fusion of European, Arabic and Indian influences, the food at Jambo is an exotic, aromatic cuisine that has drawn crowds since the restaurant opened its doors. While Jambo's popularity isn't surprising to many, Obo admitted he didn't know how successful the restaurant would be when it opened.
"It has been a great experience to come to Santa Fe as an African," Obo said. "I'm grateful for the way the people in Santa Fe have opened up to me."
Passion that captivates
It's apparent from Obo's cuisine and demeanor that he's passionate about Jambo Café and it customers. Even after three years, Obo's unique way of blending spices for his subtle yet intoxicating dishes continues to captivate Jambo customers.
On a recent afternoon, Madeleine Wright, a regular at Jambo, sat at the counter enjoying a late, leisurely lunch of goat cheese salad, one of her favorites, when Obo stopped by to chat with her.
"Not only is the food outstanding," Wright said. "Jambo has a family feel. I've had everything on the menu, and it's all delicious. My husband likes the beef kabobs, and I love the mango cobbler. It reminds me of my grandmother's peach cobbler."
Since Obo grew up eating fresh food on Lamu Island, he said he aims to provide that same experience for Jambo customers. Therefore, to make his signature dishes, Obo said he only uses fresh meats and vegetables, local whenever possible, which he frequently purchases at the Santa Fe Farmers Market.
Vincent Onchaga, who came to Santa Fe from Kenya 31/2 years ago, has worked as a server and bartender since Jambo opened in 2009. "The food [is] authentic," he said. "And Ahmed is nice to his employees, so you want to stay."
Room to grow
In a difficult economy, where many businesses are suffering, Jambo is growing. To ease long lines and crowds, Obo expanded Jambo at the beginning of the year, moving into the space next door and expanding to twice its size. Since the addition, Jambo now takes reservations.
"There is still a line, but not always," said Obo, who fondly remembers Jambo's humble beginnings — a restaurant with only eight tables, then 12. Today, there are 24 tables, which are usually occupied.
"I was a little nervous when I expanded, but it's working out well," Obo said. "I had the option to move downtown, but decided to stay in the same location. People know where I am and there is lots of parking space. As more people come in, I'm more inspired. I've added a couple of dishes, and we have specials every day, but I don't mess with the menu."
Source:santafenewmexican.com
Kenyan Jambo Café owner celebrates three years of serving Santa Fe's only East African cuisine